Hey everybody!!!  I thought it'd be fun to replace this weeks hair tutorial and share some hair hacks for healthy hair with you.  Summer is right around the corner and it's time to get our hair lookin' fab so it moves in the breeze at the beach just how we want it!  I share hairstyle tutorials every week here, but what I don't talk about as often as I probably should is how to keep your hair healthy.  How to get it to grow long and full.  How to keep it shiny or how to maintain that bright blonde without it going brassy.  Hopefully you guys enjoy this post/video and I wanna know if I missed something at the end, or if there was a hack in this round up that you had never heard of before.
So here go — 13 HAIR HACKS for Healthy Hair!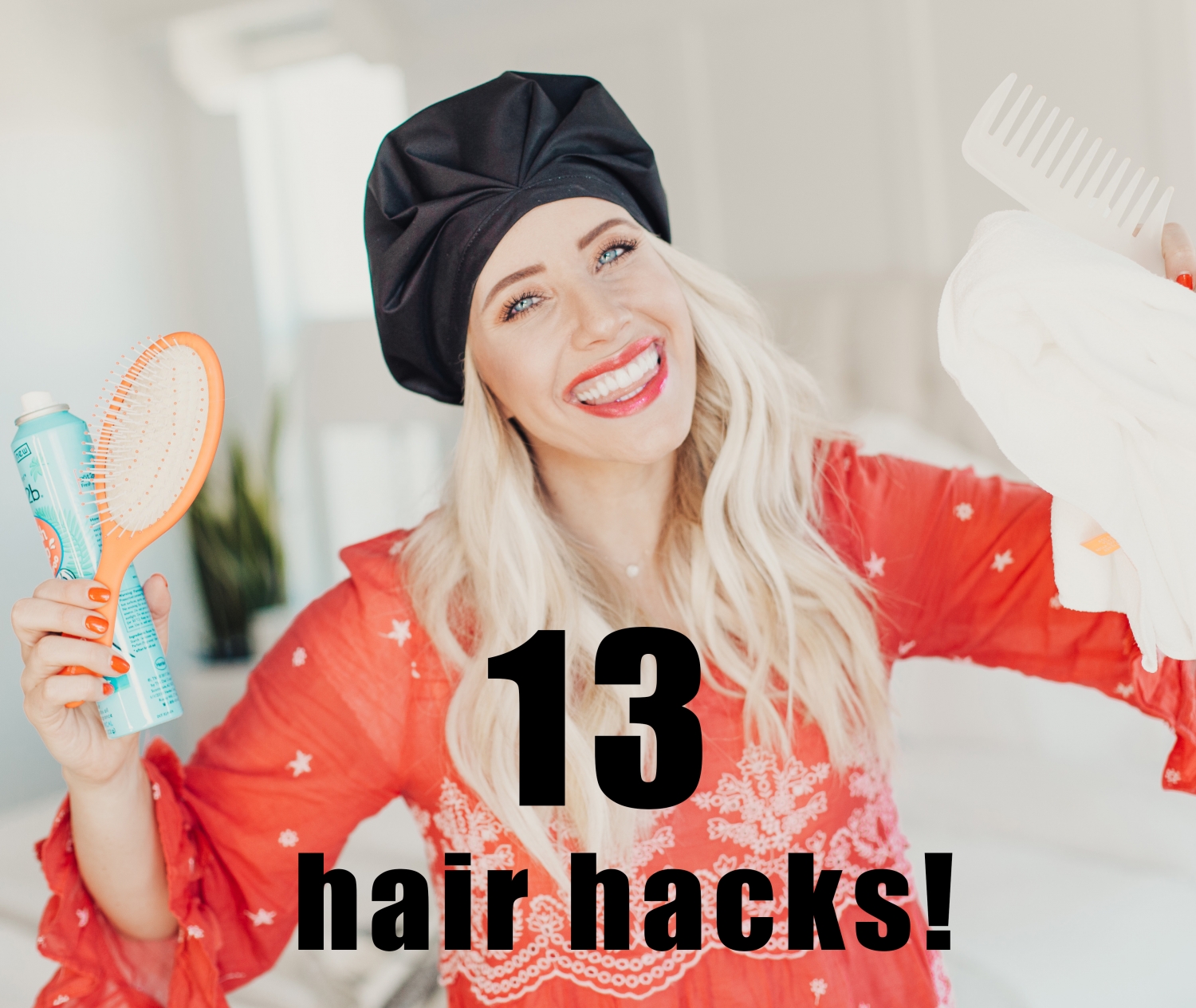 Hair Hack #1 – Shampoo your hair right!  When shampooing, the water temperature should be on the warmer side.  This is going to open up the inner cuticles of the hair, making it easier to get out all the dirt and any product residue that might be trapped inside.  Also make sure to scrub your scalp!  You don't want to massage in circular motions because that can tangle the hair, but instead use vertical motions, almost like your scratching your head!  This is going to stimulate the scalp and get some good blood flow going which will help you hair grow faster.  TIP: If you have blonde hair, use a purple shampoo or conditioner treatment once a wee, this is a favorite one here.
Hair Hack #2 – Don't condition your scalp!  Most conditioners are made for the hair and if you apply it to your scalp it can give you a greasy scalp, and let's be honest, nobody wants that!  Also you want to rinse your hair in cold water after you condition, this is going to close up the cuticle and make it extra strong
Hair Hack #3 – Use quality products!  I've been using the Gliss Color Guard Shampoo and Conditioner and what I love about these products is they seal in color from washing out.  And because of the liquid keratin, they also rebuild the hair from the inside out.  If you're willing to spend a little extra money, I've always loved the Pureology line too.  But beware, it is p.r.i.c.e.y!!!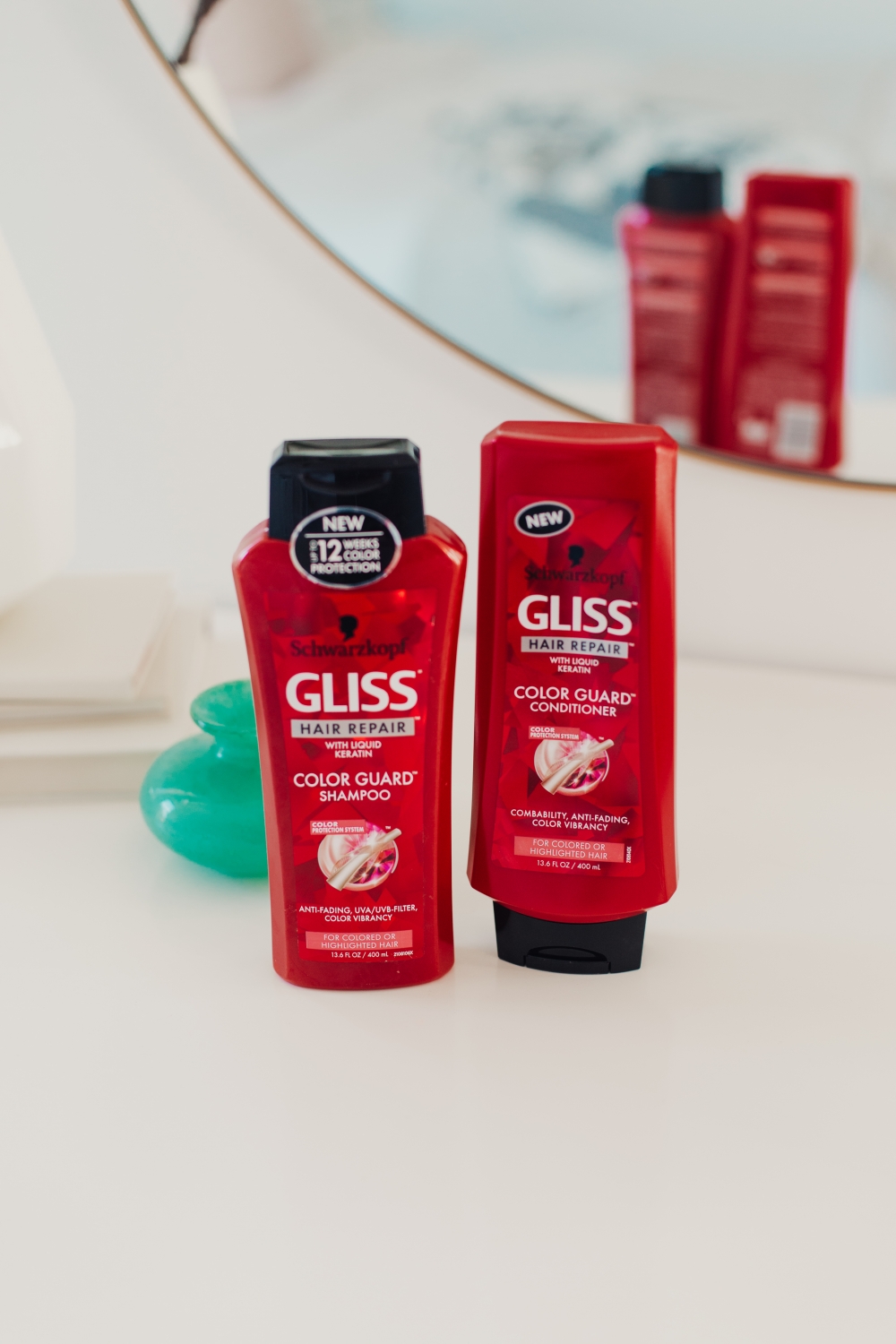 Hair Hack #4 – Use a heat protectant!  Oils are great,  I love me some hair oil, (this is my favorite right now) but you can't add an oil all the way up to your roots or your hair will gets greasy.  So you need to use a heat spray before you apply any heat to you hair.  I've been loving the Living Proof Restore Instant Protection Spray.  I mostly use this product when my hair is dry because the mist is super fine and it doesn't wet the hair like other sprays.  It also protects it against UV damage and static!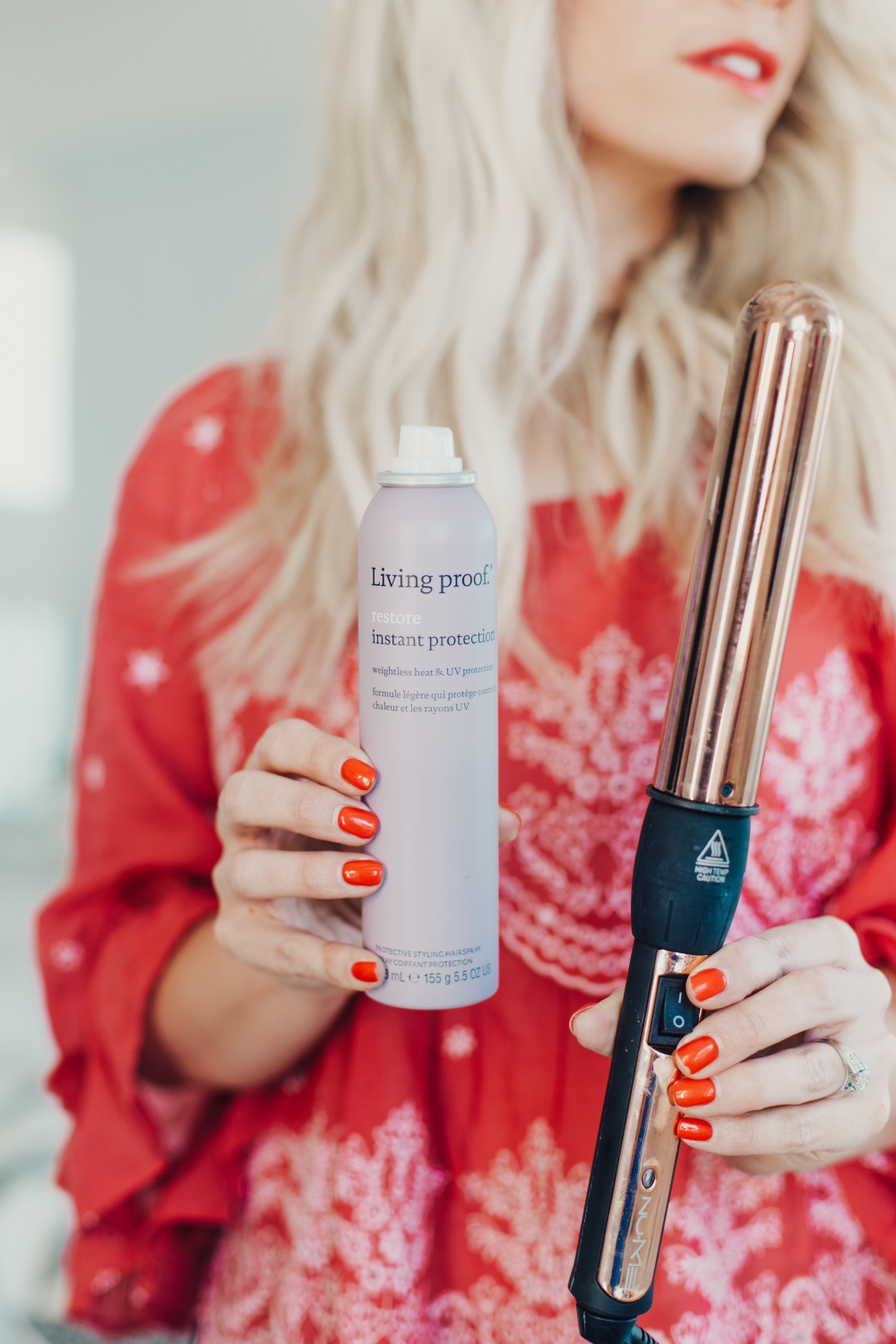 Hair Hack #5 – Sleep on clean pillow cases – a new one every week!  You can take it one step further and use a satin or silk pillow case, this is the one I use here.  This is going to create less friction against the hair at night which will decrease frizz.  Pillow cases are just a breeding ground for bacteria, you might even find changing your pillow case can clear up your acne too!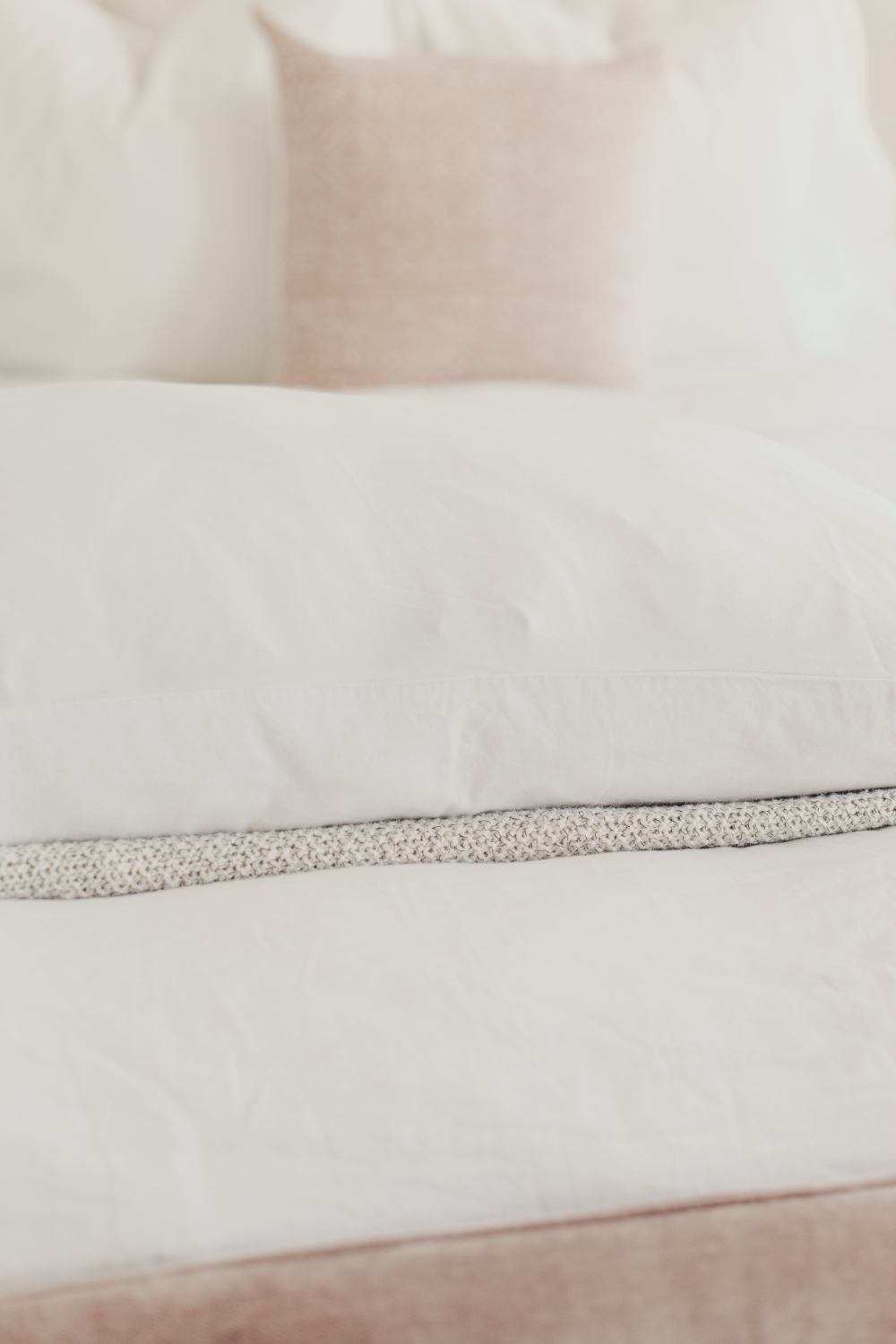 Hair Hack #6 – Wash your hair less often.  This a no brainer for those of you who have been following me for awhile, I've been drumming this into your heads for years!  Nobody should wash their hair everyday!  It'll dry out your scalp and oddly enough, will encourage your scalp to produce more oil.  So break the habit!  If you're washing your hair every day, go every other day for a few weeks until you notice your scalp isn't producing as much oil!
Hair Hack #7 – Use dry shampoo!!  I not only use dry shampoo to absorb excess oil but also for volume and texture.  If your hair doesn't hold a bobby pin because it's too slippery, try dry shampoo!!  My favorite is the Living Proof Dry Shampoo because it actually cleans the hair and makes it feel fresh but I just snagged some of the new got2b Dry Shampoo from  Ulta the other day and am LOVING it!!!  Plus it's on $7 so that's a huge plus in my book.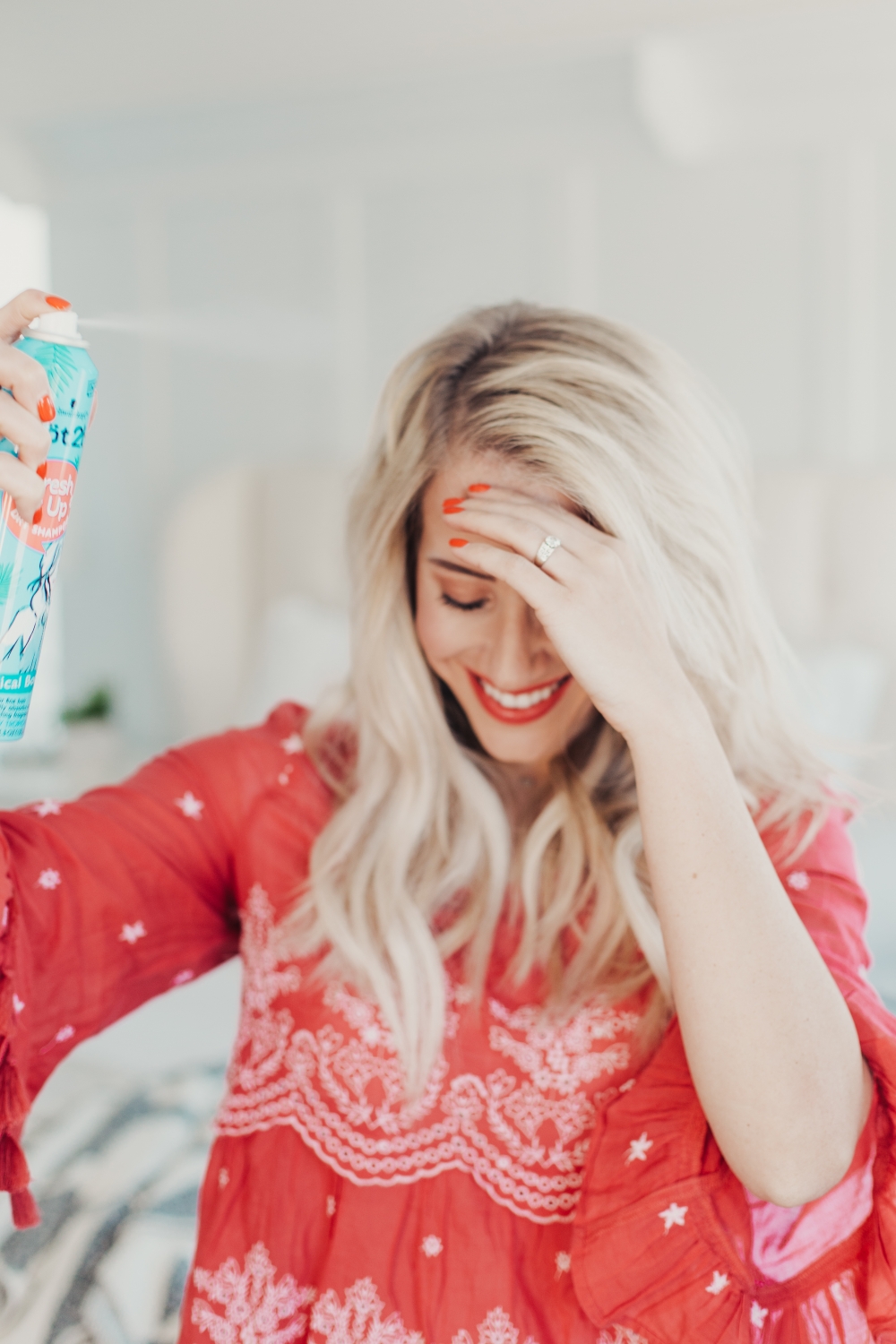 Hair Hack #8 If you're getting your hair wet in the shower, try a shower cap!  A shower cap will help keep the moisture out so you don't have to deal with post shower frizz!
Hair Hack #9 – Use the phone cord hair ties when you're putting you hair back in a ponytail!  These will help reduce breakage and they don't leave kinks in your hair!! 
Hair Hack #10 – If you must sleep with your hair back, make sure you're using a soft scrunchy.  And if you must sleep with your hair wet, make sure it's braided so it doesn't get damaged while you sleep.
Hair Hack #11 – Give your hair a deep condition at least once a week.  For me, that's every time I wash my hair.  You can do an overnight treatment, I love the Sebastian Twisted maskmi, you can also just leave your conditioner in an take an extra long shower.  but using a hair mask can be the difference between good hair, and great hair.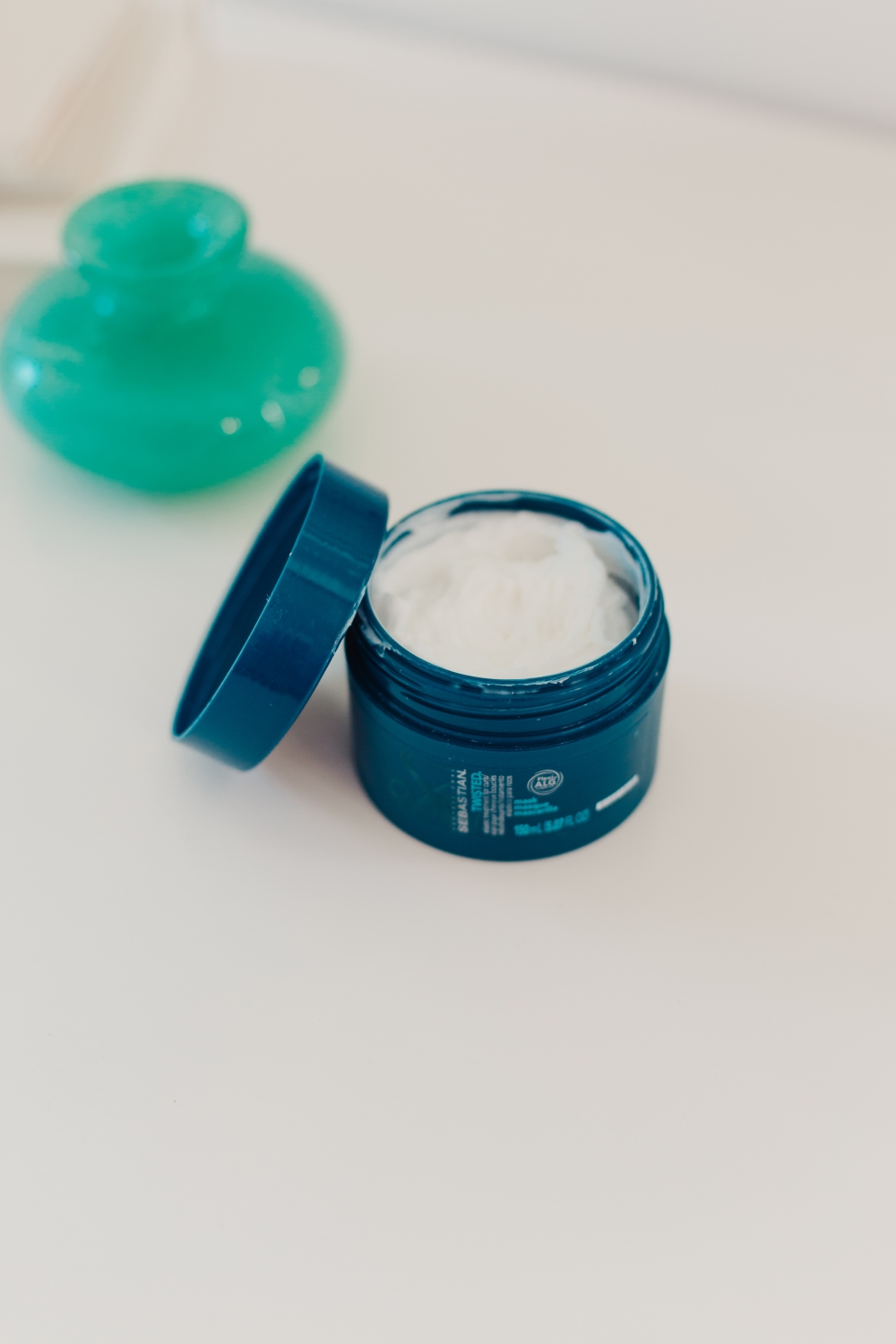 Hair Hack #12 – Make sure you hair isn't sopping wet when you brush through it.  Your hair is most vulnerable when it's wet!  I like to use a microfiber hair towel to press the water out of the hair, let it air dry a few minutes and then go through it with a wide tooth comb!
Hair Hack #13 –  Brush the hair from the bottom up!  I love wide paddle brushes and you can to brush the snarls out moving up.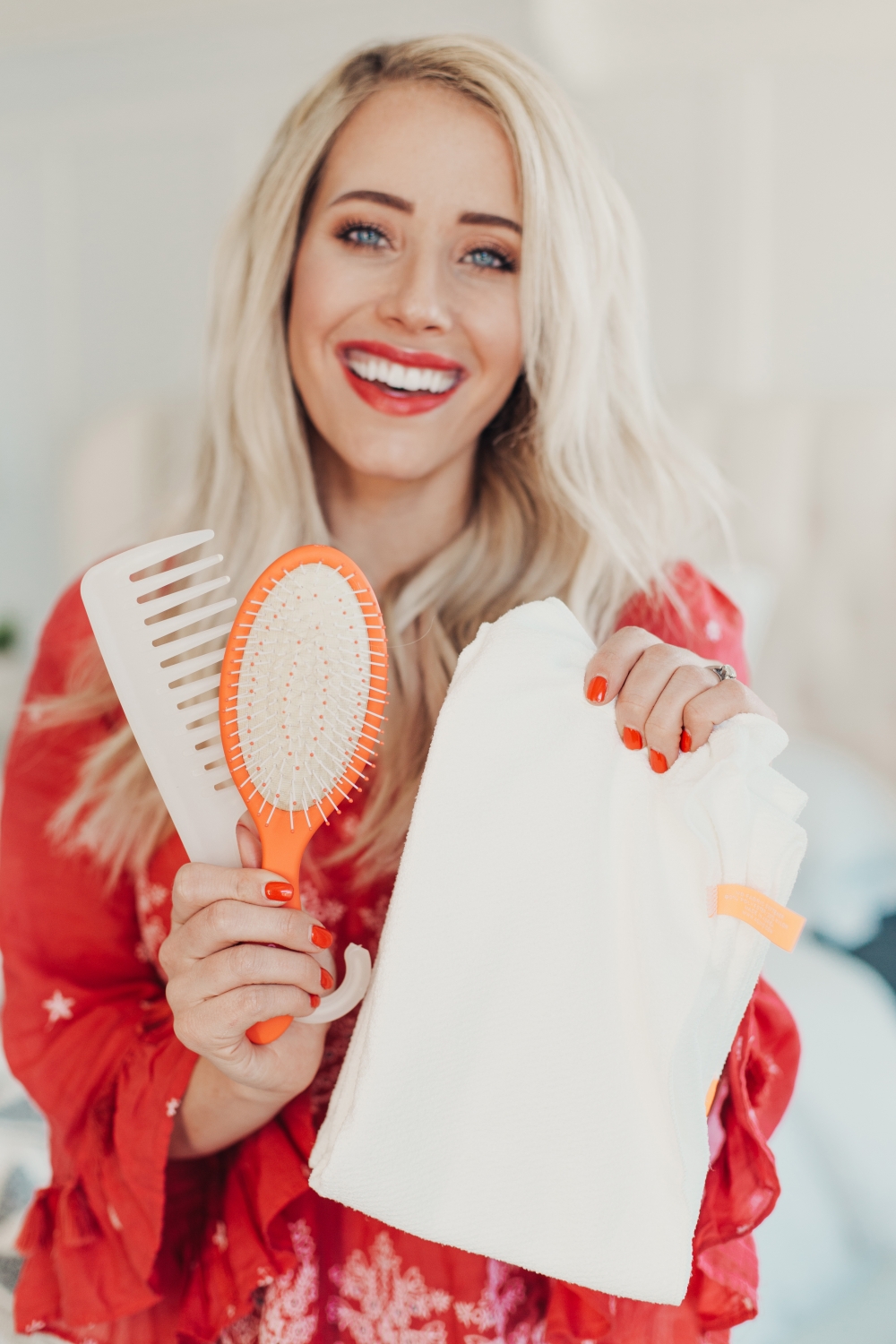 And Bonus Hair Hack #14 – You are what you eat!  Make sure you're drinking enough water and eating a balanced diet.  I've been loving the supplements from Doterra as well.  In fact, I have gobs and gobs of regrowth that started a month or so after I started taking them.  I know they're working and helping my hair grow long and full!
I did a highlight story on instagram about all of them, but I take the Vitality Pack, the PB Assist and the Terrazyme.  It's a LOT of pills haha but they've made my skin and hair look better + my body is just all around workin' better.  If you have any questions, lemme know!
And that's it!  13 hair hacks that'll help your hair look extra soft and shiny!  Was there a hack you hadn't heard of before?  Are you already doing a couple of these?  Don't forget to subscribe to my YouTube Channel HERE, and you can watch the round up below.