The South of France haircut, also known as the gentleman's mohawk, is one of those instant classics. Usher brought this cut to peak popularity when he started wearing it almost ten years ago. Fast forward to today, Usher has a Las Vegas residency and is back to the same hair and it looks as good as always did.
What is a South of France cut? It is a mohawk with a burst fade at the sides. From the front, it looks like any kind of fade haircut with tight sides. Then hair keeps going all the way down to a rounded neckline.
The South of France is often worn short but can also have some length and volume. Hair can be one length all over or longer on top. The fade can vary as well, with anything from a temple fade to a large burst fade.
This cut is popular with Black men as well as guys with curly hair. Check out 15 cool ways to wear this fresh style.
South of France Haircuts
There's not just one way to wear the South of France. Set your cut apart with texture, hair designs, or color. Here's how it's done.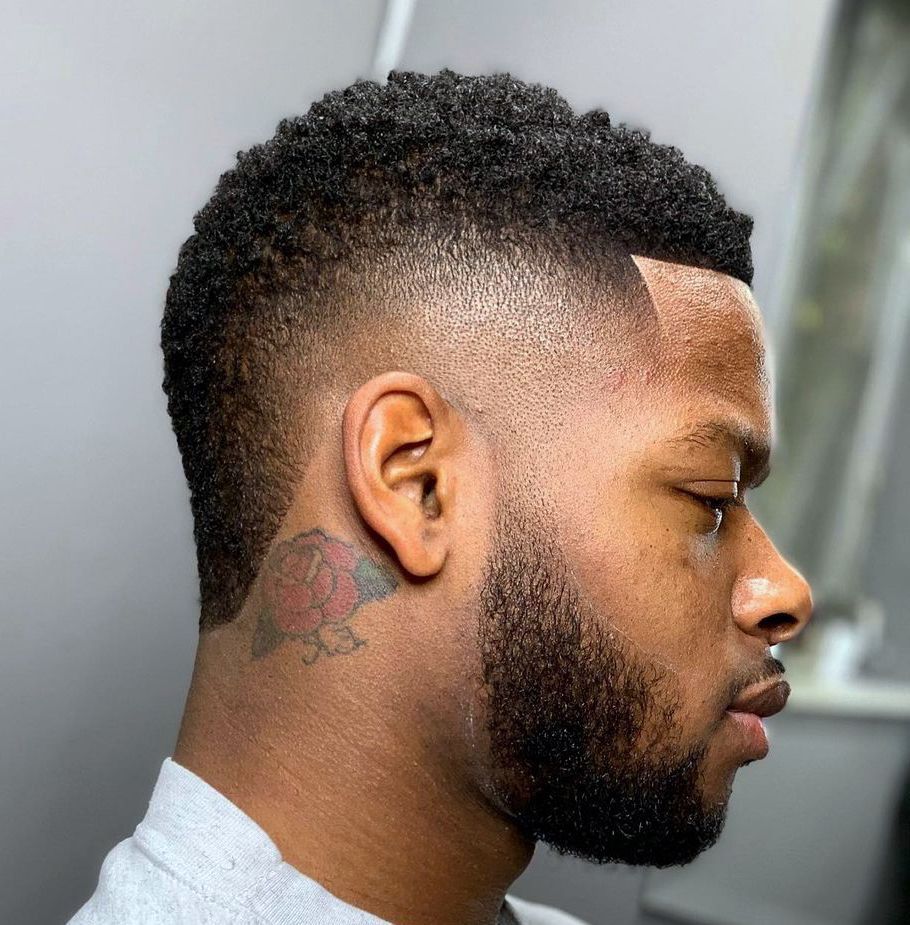 This classic South of France is clean and crispy. The groomed beard pairs well with closely trimmed hair and that's why you get your beard professionally trimmed.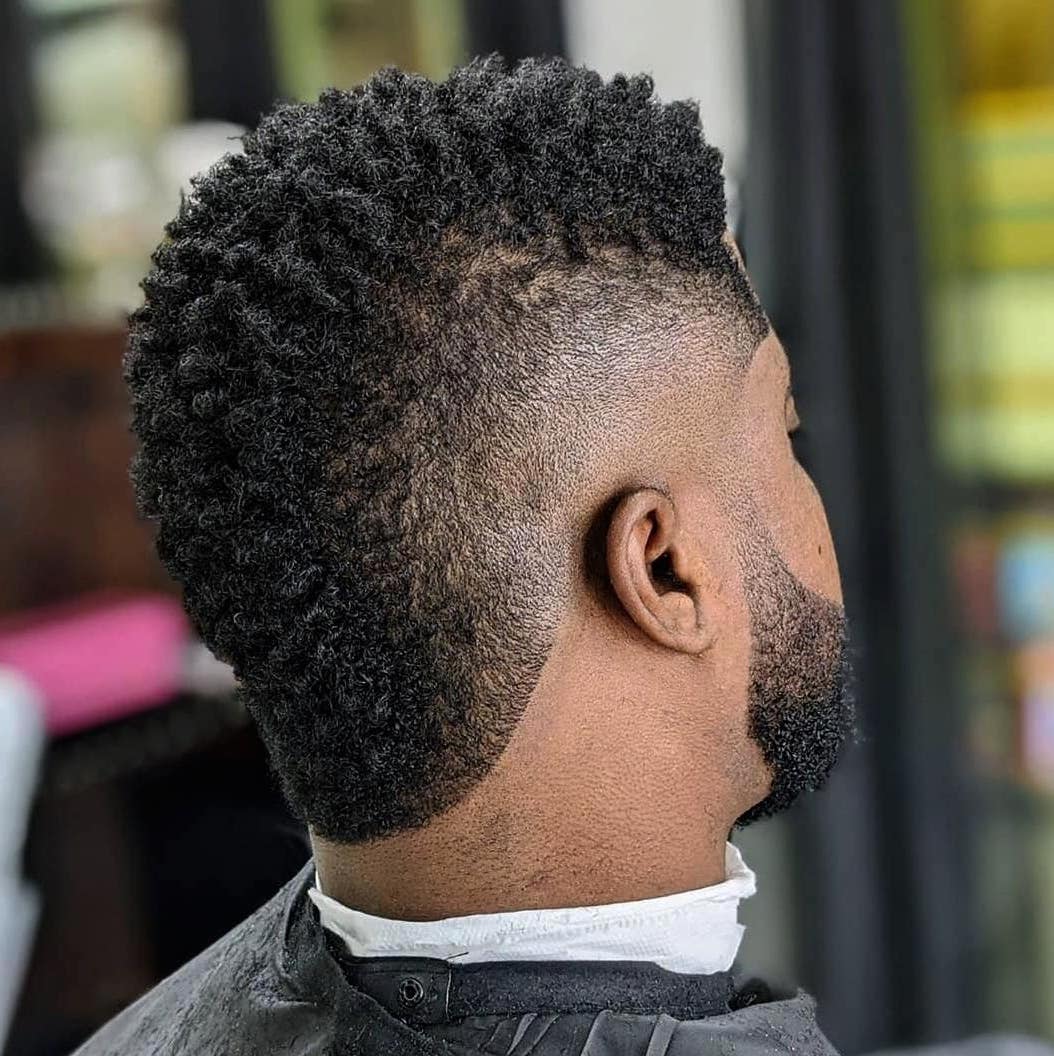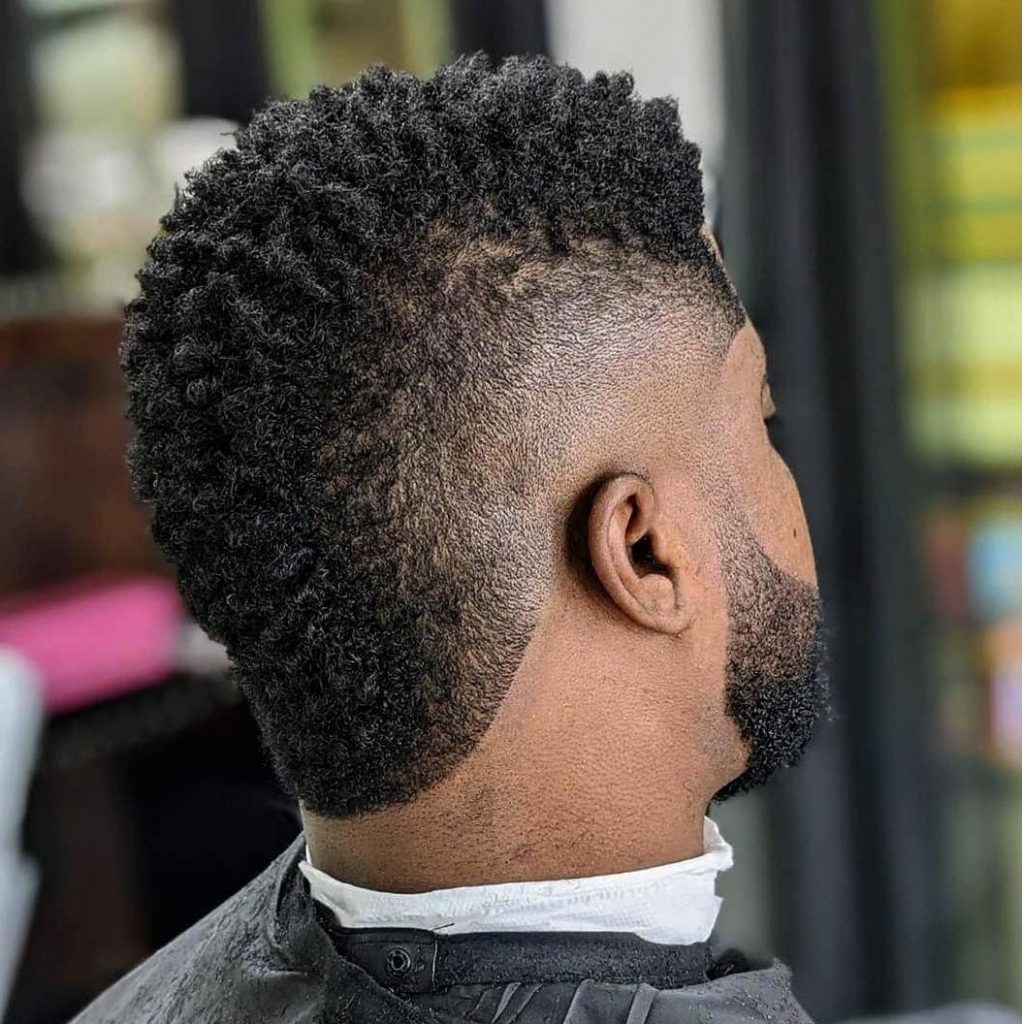 One could think of the South of France hairstyles as "business at the front, party at the back" hairstyle. From the front, it's short hair with a fade. From the sides and back, hair keeps going until it ends with a rounded neckline.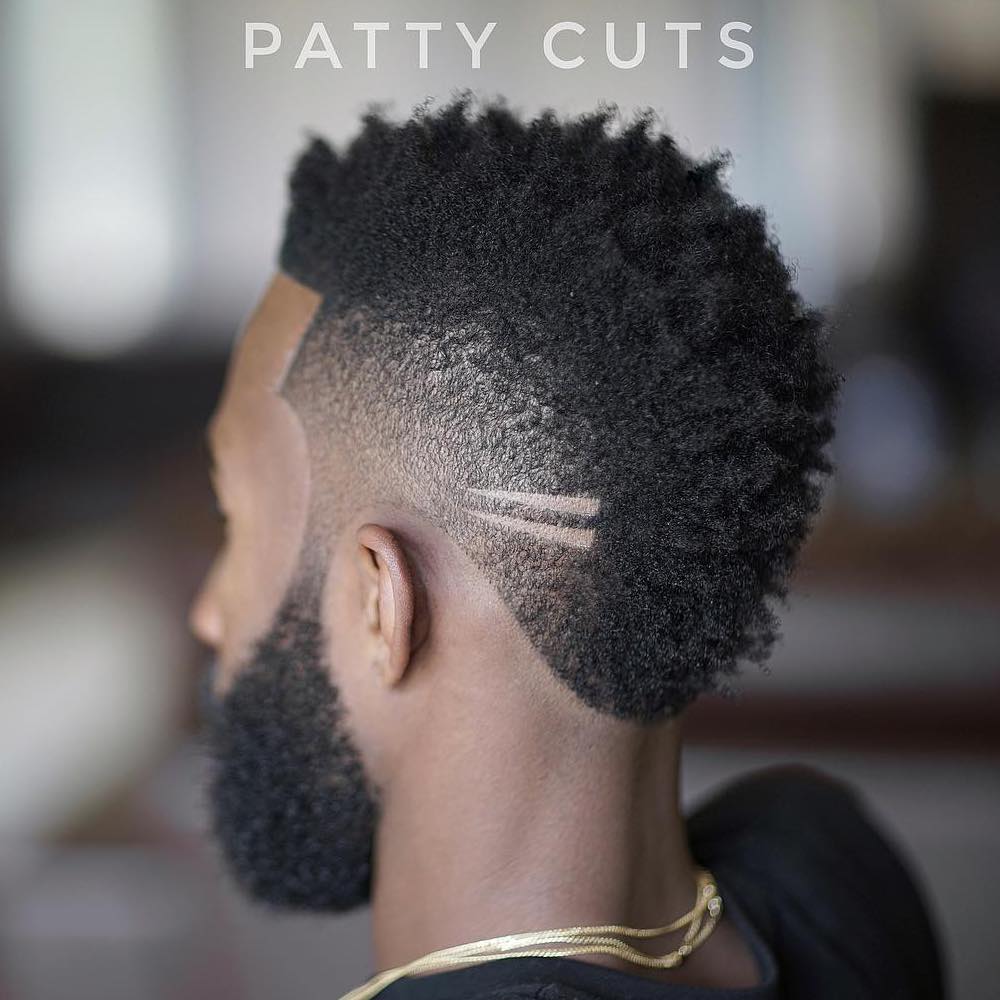 Amp up the party with a hair design. Anything that fits in the burst fade goes, from this pair of slashes to complex shapes. For something more classic, add a part. This spiky texture is ideal for a mohawk.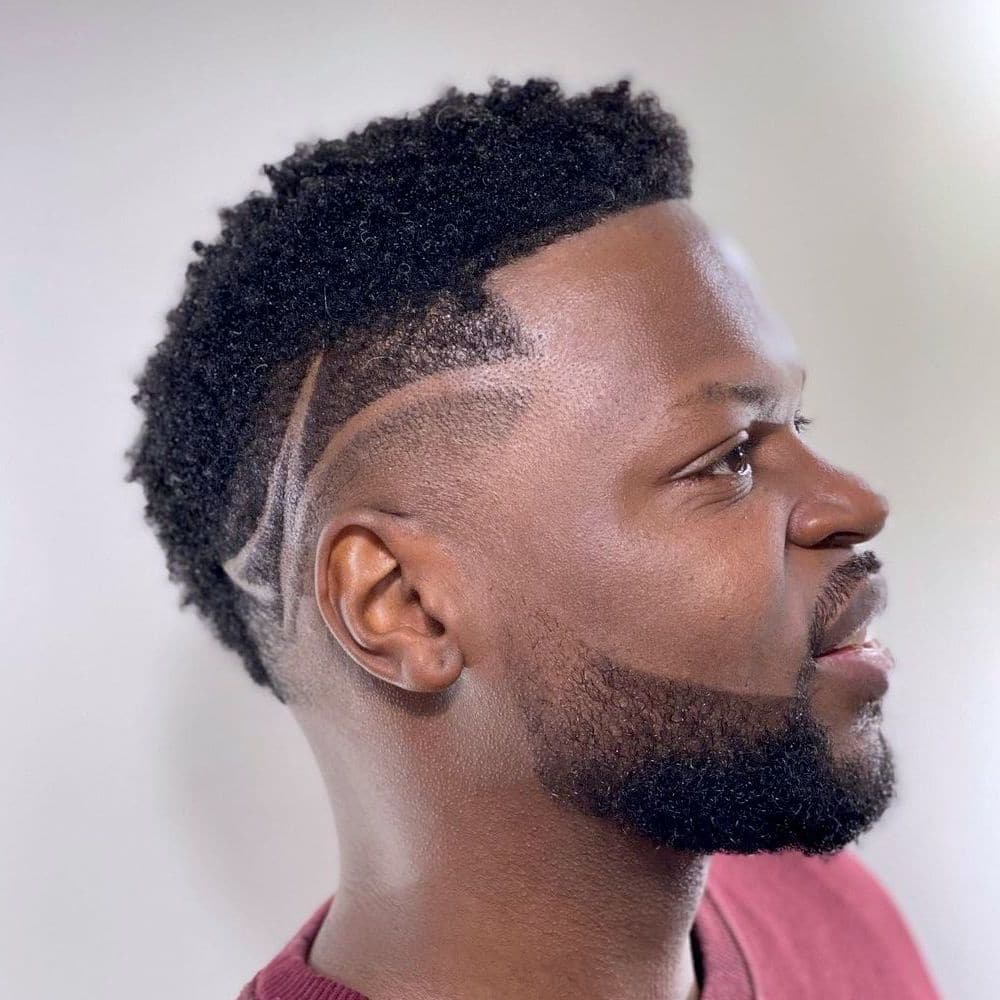 And here is a z-shaped slash through a larger burst fade. The beard fade reflects the sides in facial hair.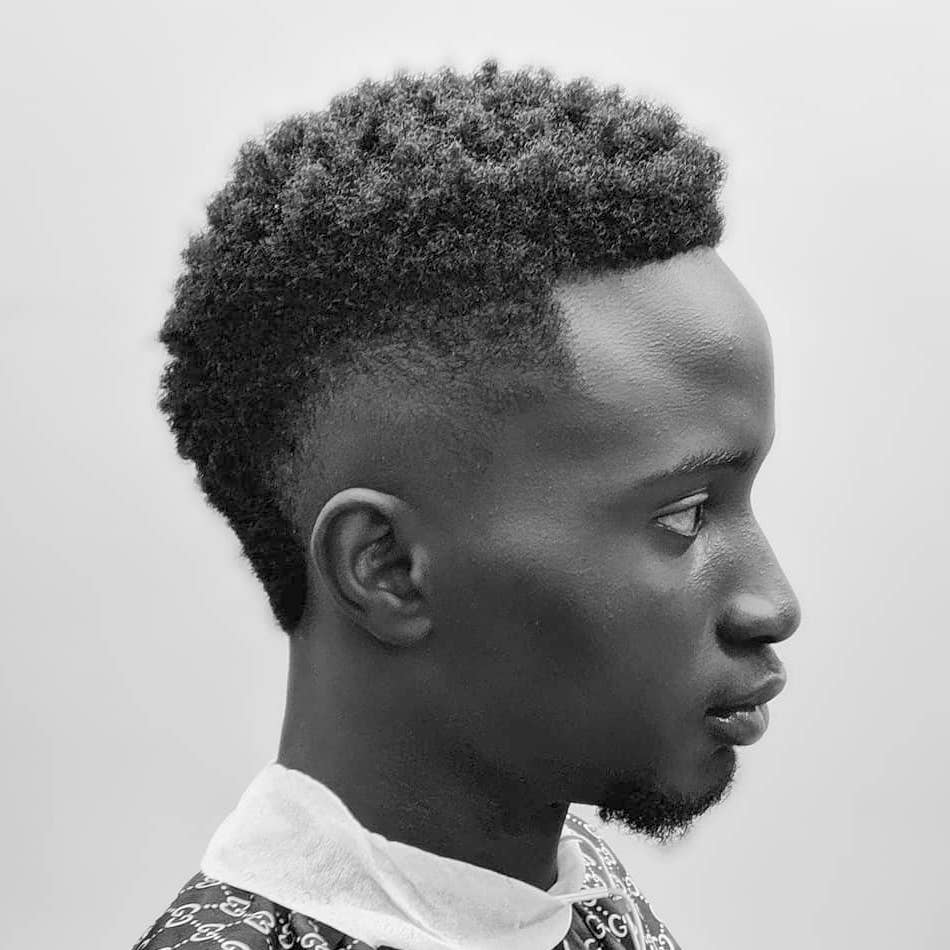 For something a little bit different, leave hair longer on top. From the front, you have the beginnings of a high top fade but then surprise, it's a mohawk.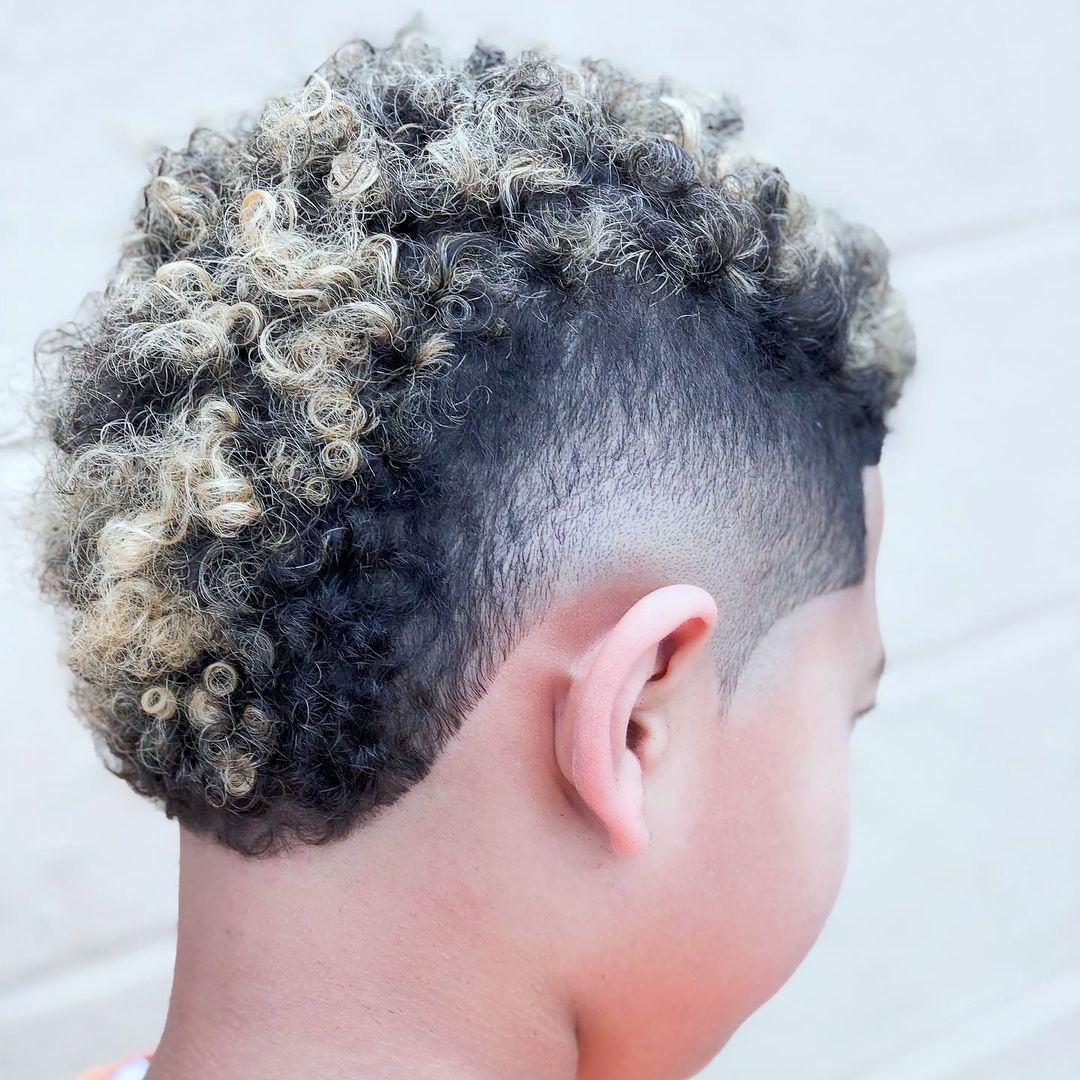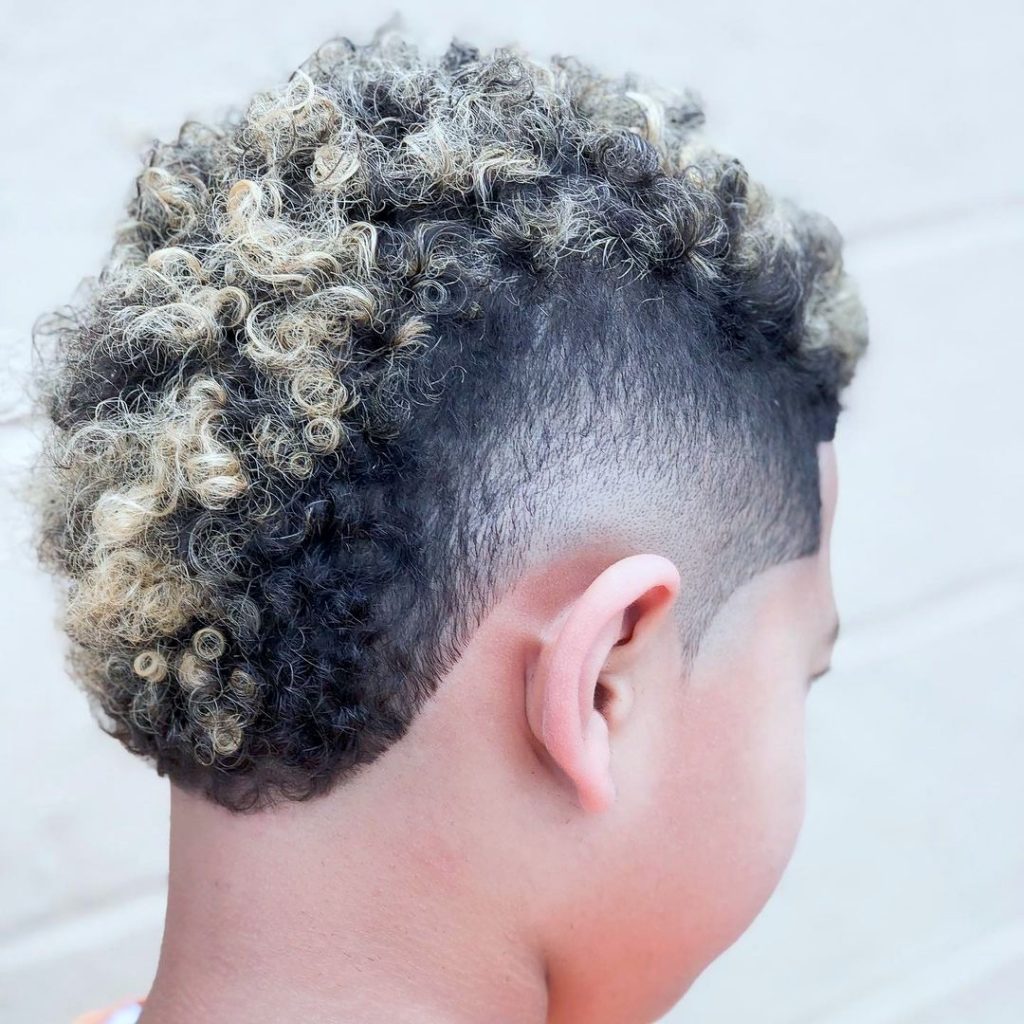 This is a cut that works for all ages, including this cool kid. The burst fade is kept low while the 'hawk is curly. The two-tone scheme makes this appear even more voluminous than it is.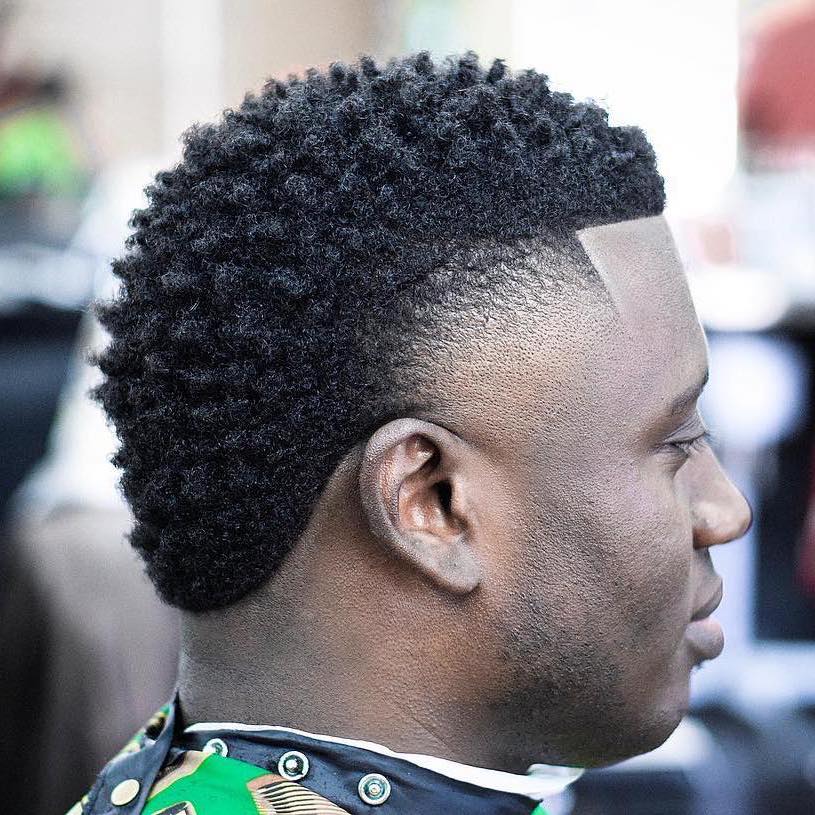 This South of France cut features a large temple fade instead of the more common burst fade. Hair has short twists from a curl sponge. Mix up your style by wearing hair natural, curly, or in twists.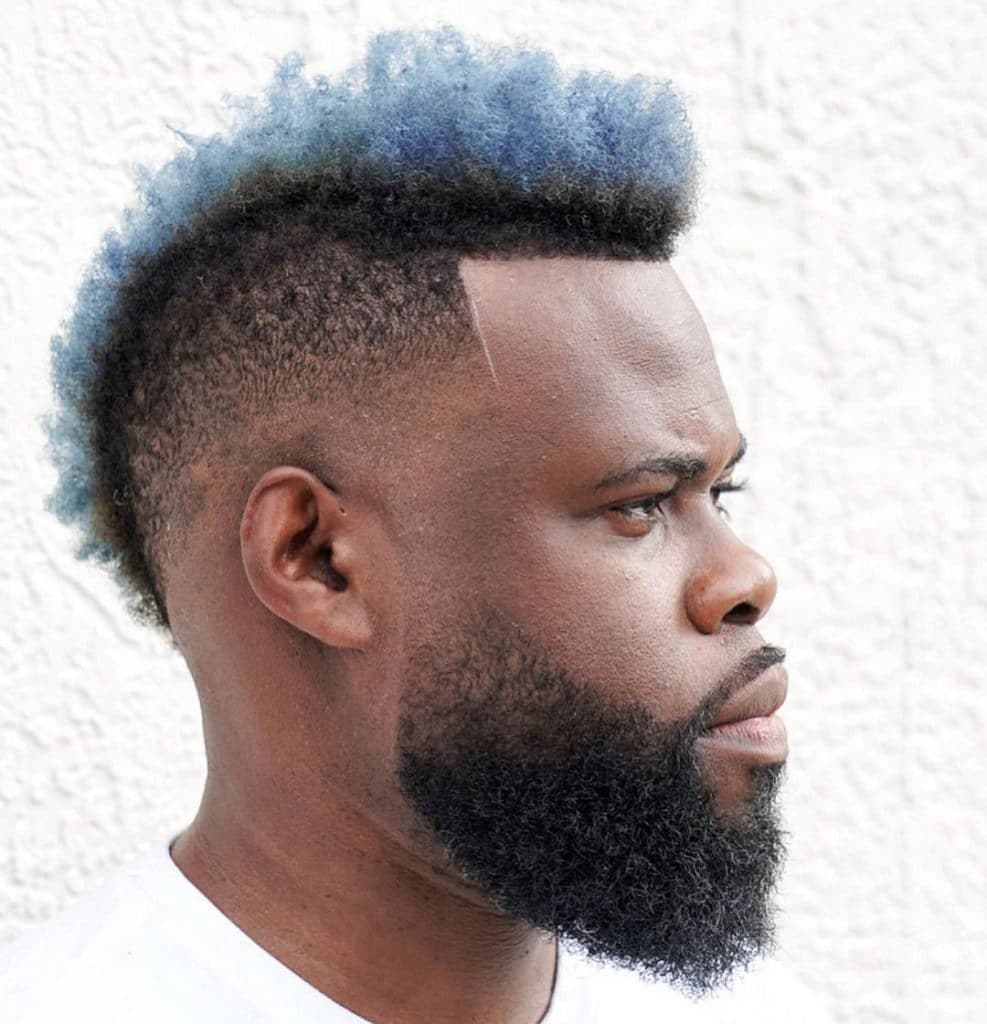 Hair color is another way to change up your look. The blue makes this mohawk look bigger than it is.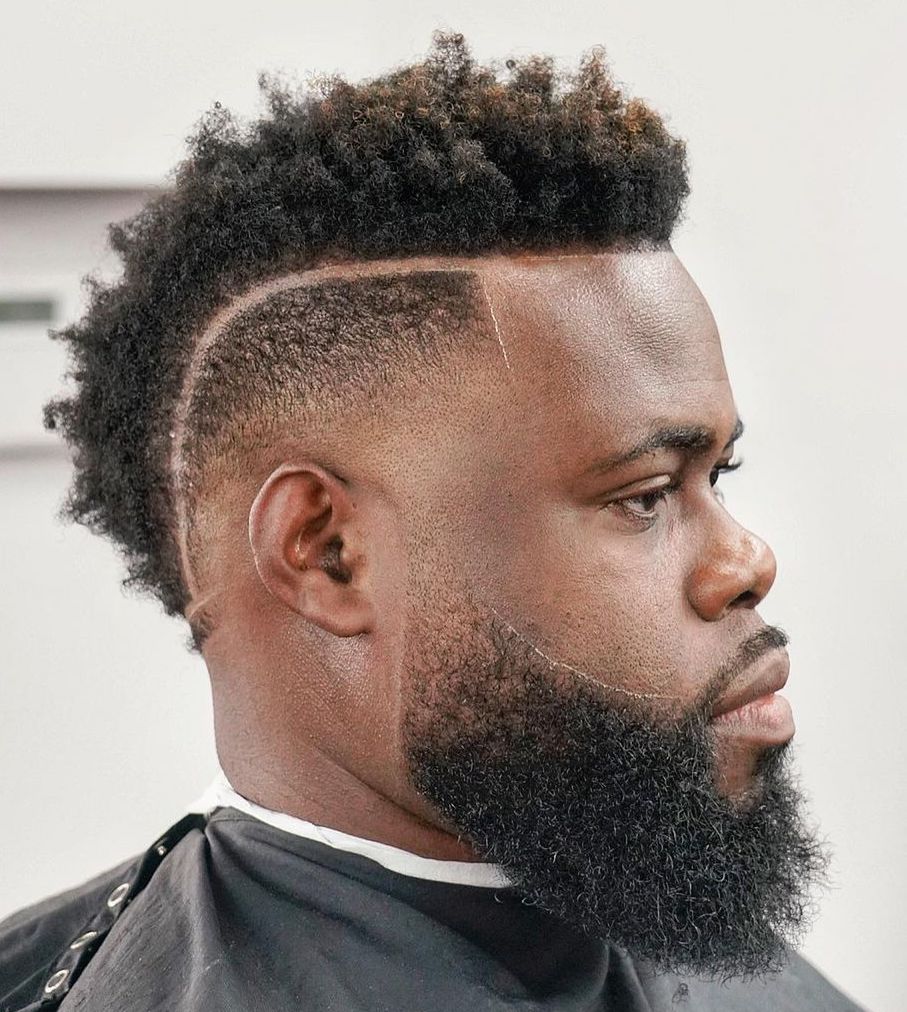 This gentleman's signature look is the South of France with a beard. He keeps it fresh though, sometimes with hair color and sometimes with a part.
The burst fade shape defines the look of the South of France. On the left, we have a classic rounded shape with some texture. On the right, a more angular cut mirrors longer hair up top and shorter hair down the back. They both look great. The question is which one is for you.
South of France Cut For Curly Hair
Like many other hairstyles, the South of France was a Black hairstyle that grew in popularity. The burst fade mohawk works for all curly hair types. Here are 5 cool ways to get the look.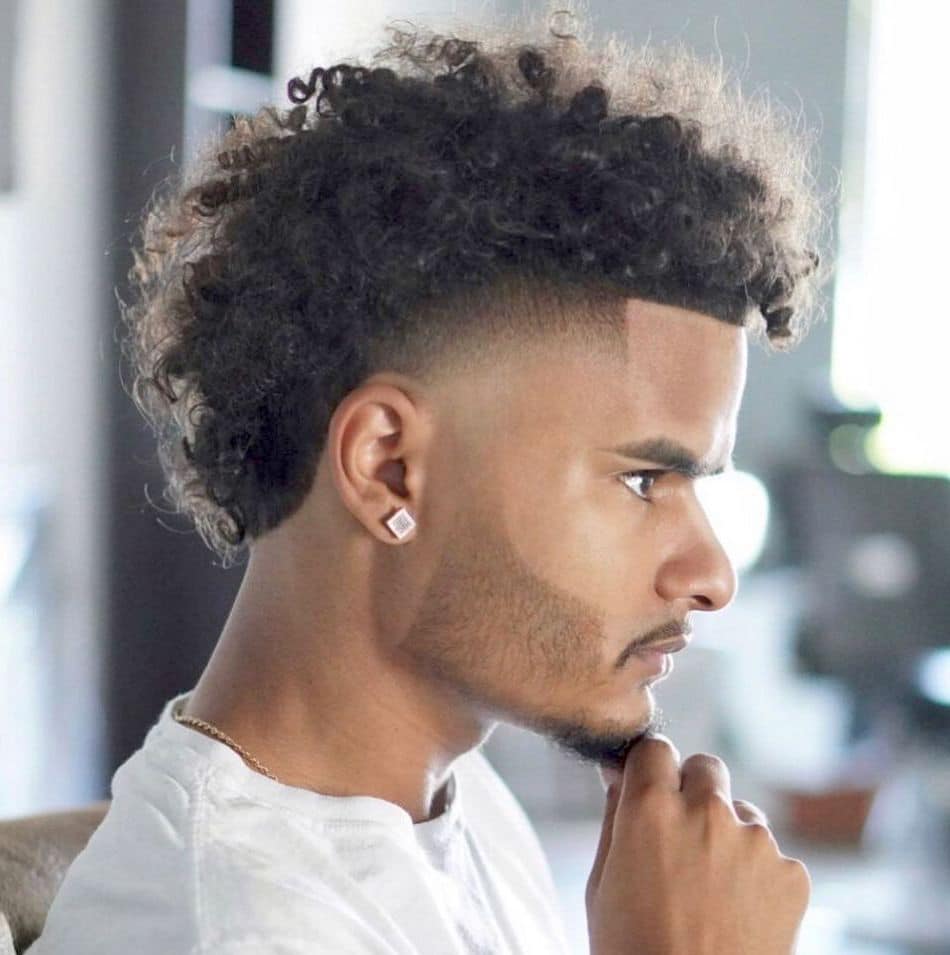 Approaching frohawk territory, this medium-length cut contrasts curly texture with a short blurry fade. With volume all over except for tight sides, this look is cool from every angle.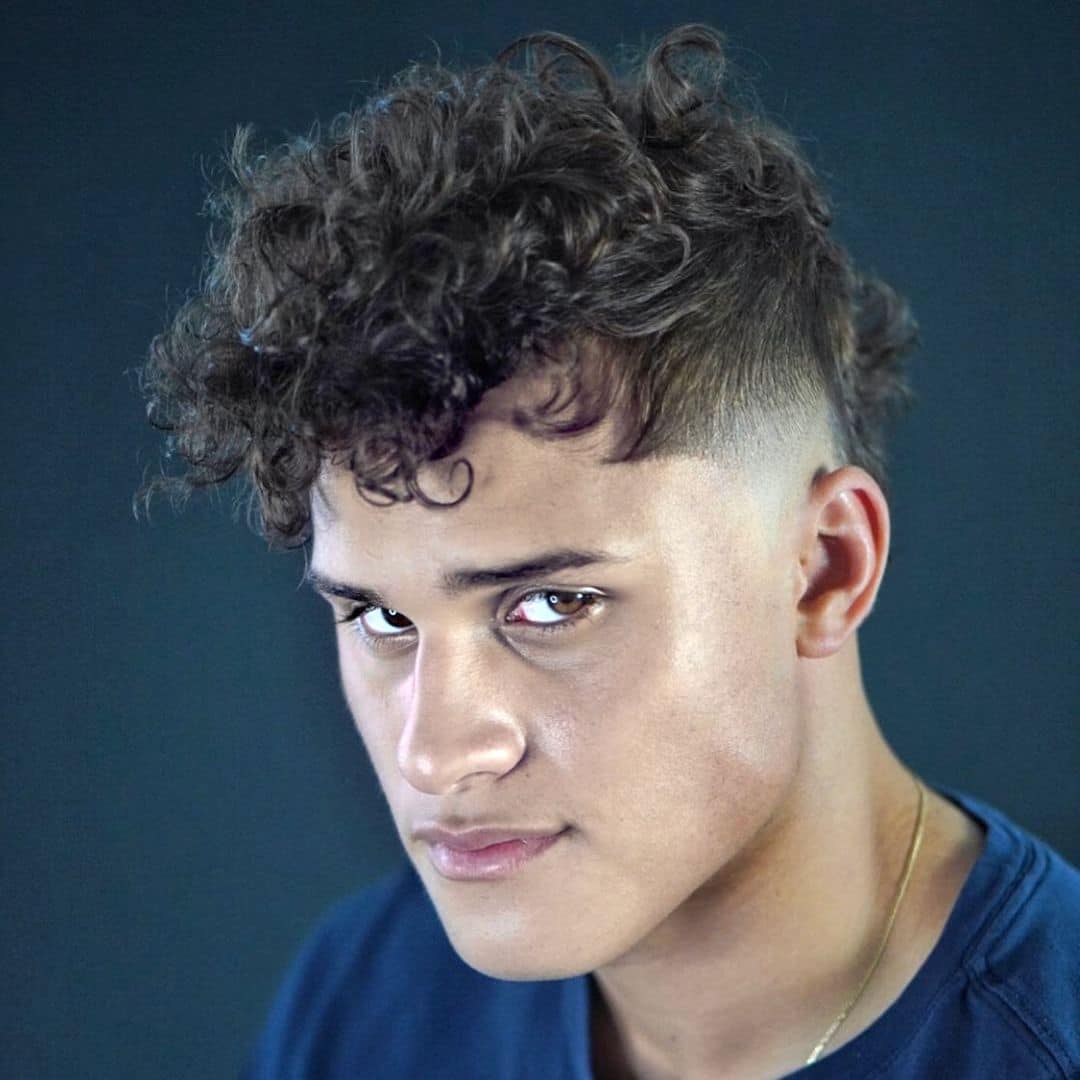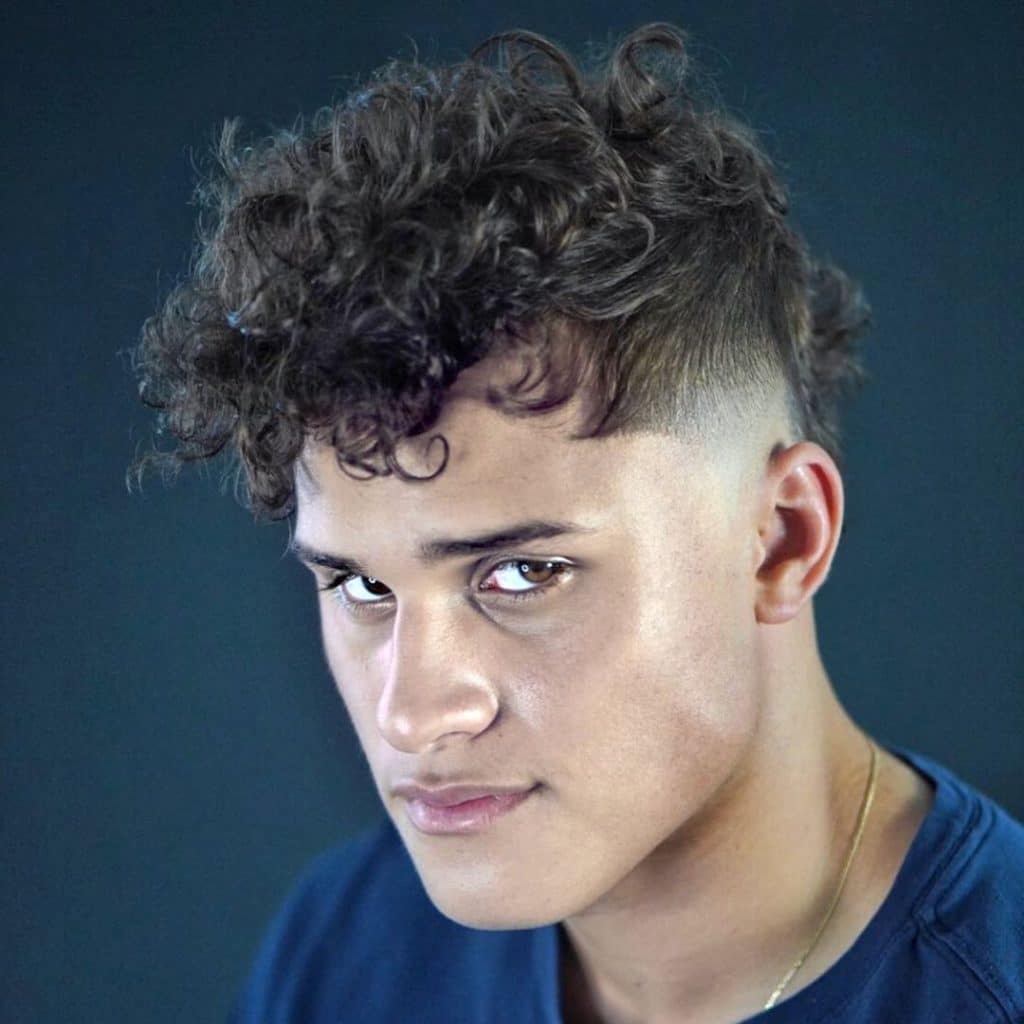 With a higher burst fade, this cut approaches a more traditional mohawk with curls. Hair is longer on top to form some fringe. If you're feeling punk rock, straighten hair and spike it up with hair gel or egg whites.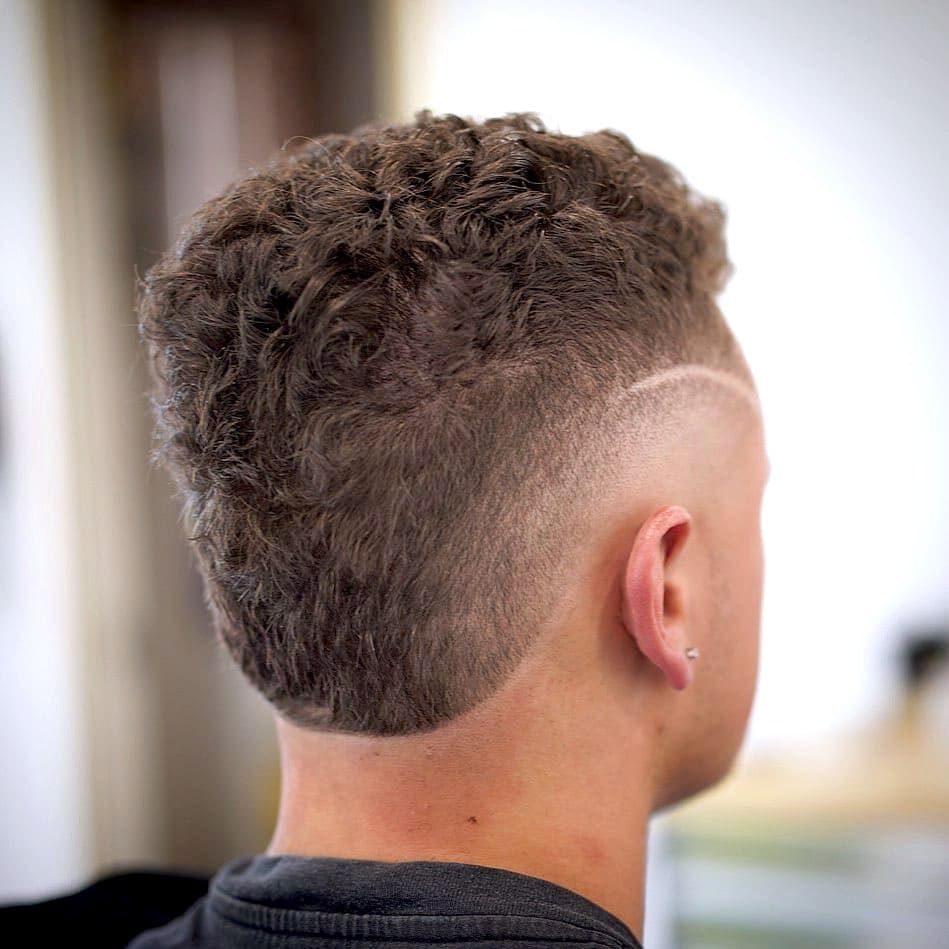 This curly guy wears the South of France with the usual rounded neckline. Another option is a V-shaped neckline.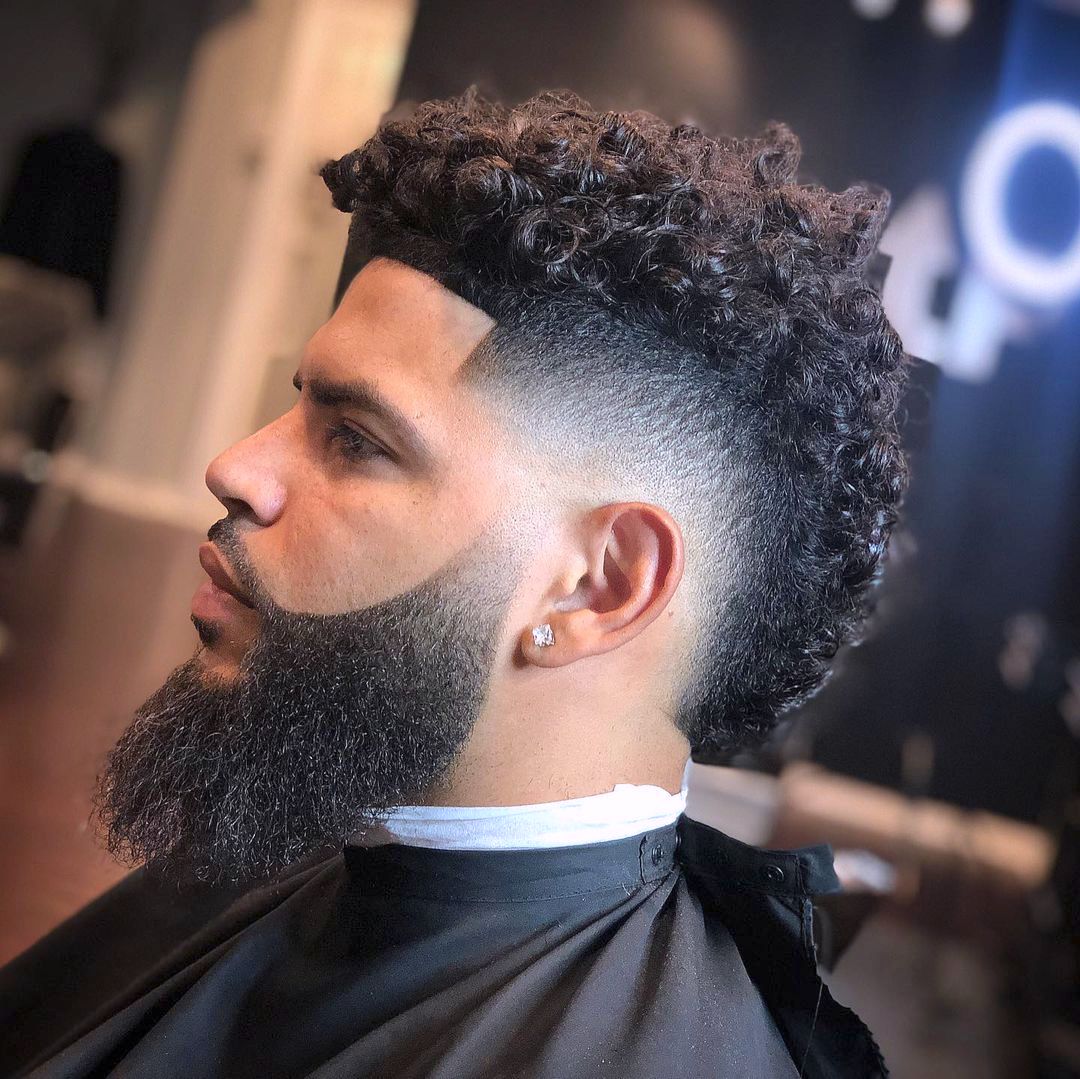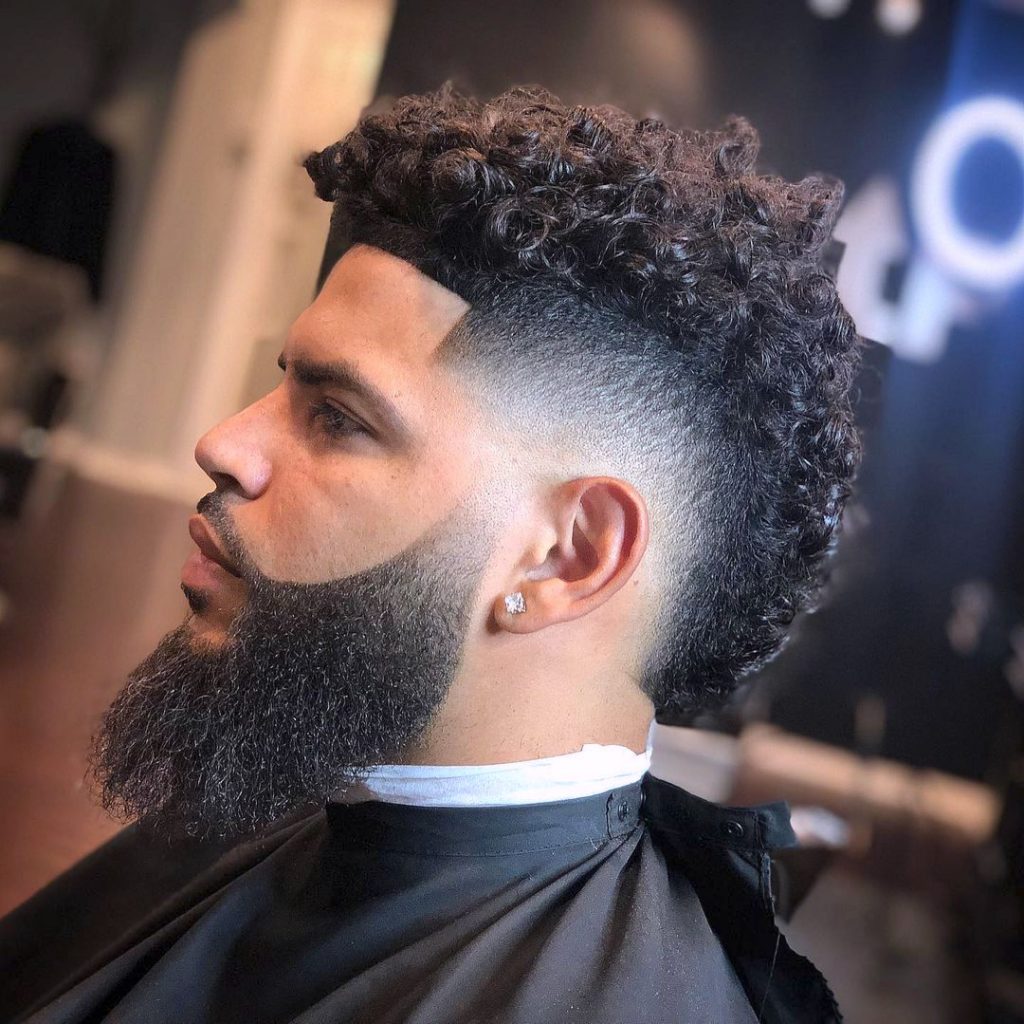 Instead of fringe, cut features a line up along the forehead. The burst fade follows the same arc as the curly mohawk. That is the mark of an expert barber. And the beard is on point too.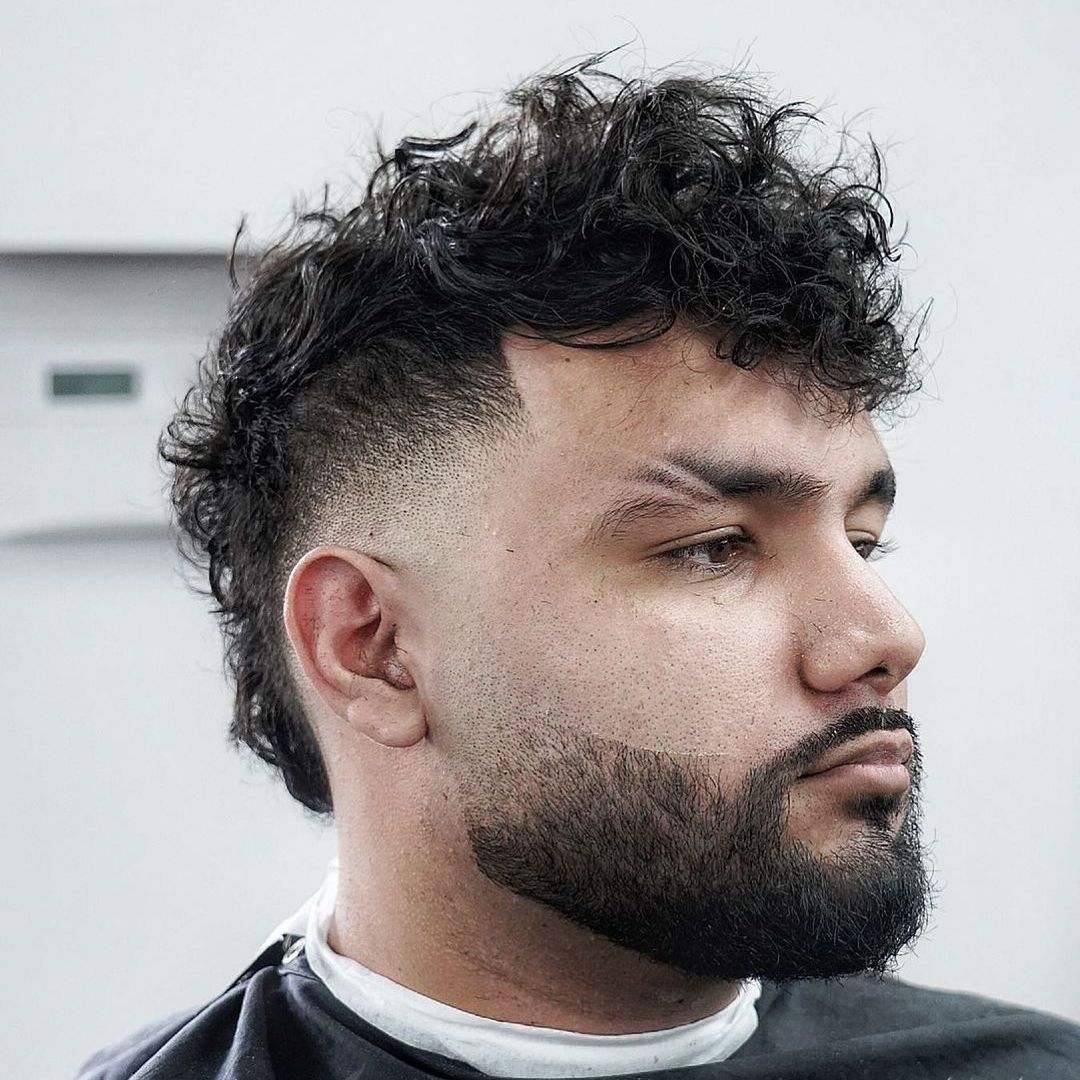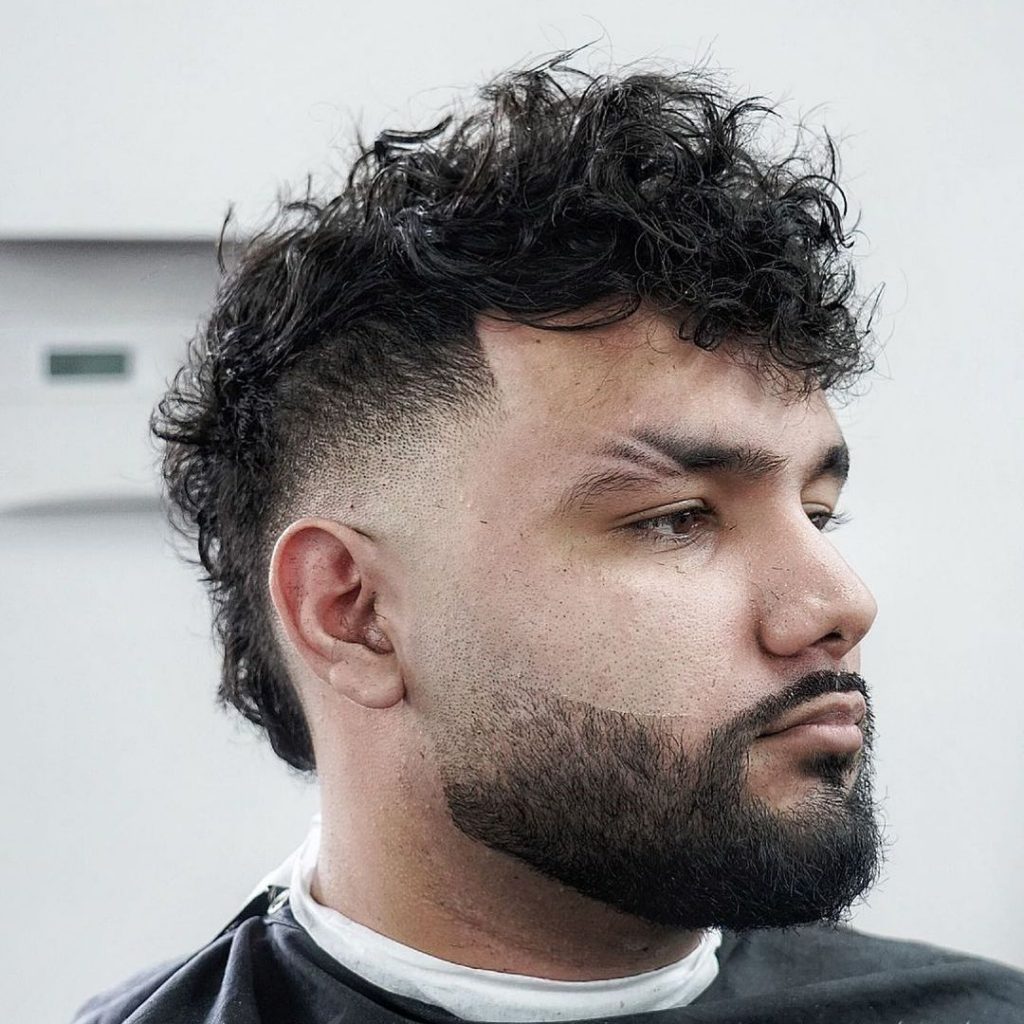 Looser curls don't stand up but still have plenty of volume for a mohawk. This cool look includes fringe, a beard fade, and pair of brow slashes.
How To Style The South Of France Haircut
While these curly mohawk fades don't need to be spiked up, there is some styling involved. The South of France is still a wash-and-go cut though.
For Black hair, it's all about what texture you want. The natural look is great. Or define curls with plenty of conditioner. Work a leave-in conditioner into damp hair and scrunch until curls form. A heavy conditioner thinned with water can also the job. Lock in the look with gel.
Or go to the next level with a curl sponge to create curls, coils, or twists. Curl sponges work best on slightly damp hair so use it out of the shower or spritz hair with water first.
A hair cream or conditioner can be applied before using the sponge. Now, rub the sponge over hair in a circular motion until you achieve the desired texture. This shouldn't take more than 5 minutes. Finally, keep the look going all day with a light application of gel. Watering down hair gel can help work it through hair and keep it from feeling crunchy.
For a curly mohawk, use a curl-defining product that also has some hold. Good options are a curl cream, creamy pomade, or even a gel that doesn't get crispy.
Cover the palms with a hair product and work it evenly into damp hair. Scrunch hair to build curl and define bangs if you have them. Let hair air dry. If more volume or shape is required, add a touch more product to dry hair.
This post may contain affiliate links. Please read our disclosure for more info.