3 Holiday Glam Hairstyles
Hey ladies!!! I have some super cute picks for you to try for the holiday season. It's my 3 holiday glam hairstyles. Who doesn't want to feel glamorous for the holidays, right?? 
There's something about this time of year that makes us want to dress up a bit more, don't you think? Don't get me wrong, I'll wear my Christmas jammies as much as I can, but maybe it's that we want to look and feel our best when we are celebrating some of the best holidays. I love this time of year, and I hope all of you can feel beautiful and cherished throughout it! 

OK, these hairstyles are oldies, but goodies! They feature some timeless elements and all of them are so so beautiful! Let me know which one is your favorite. Who knows, you might end up trying all three before the holiday season is over! I hope you love them!! 
3 Holiday Glam Hairstyles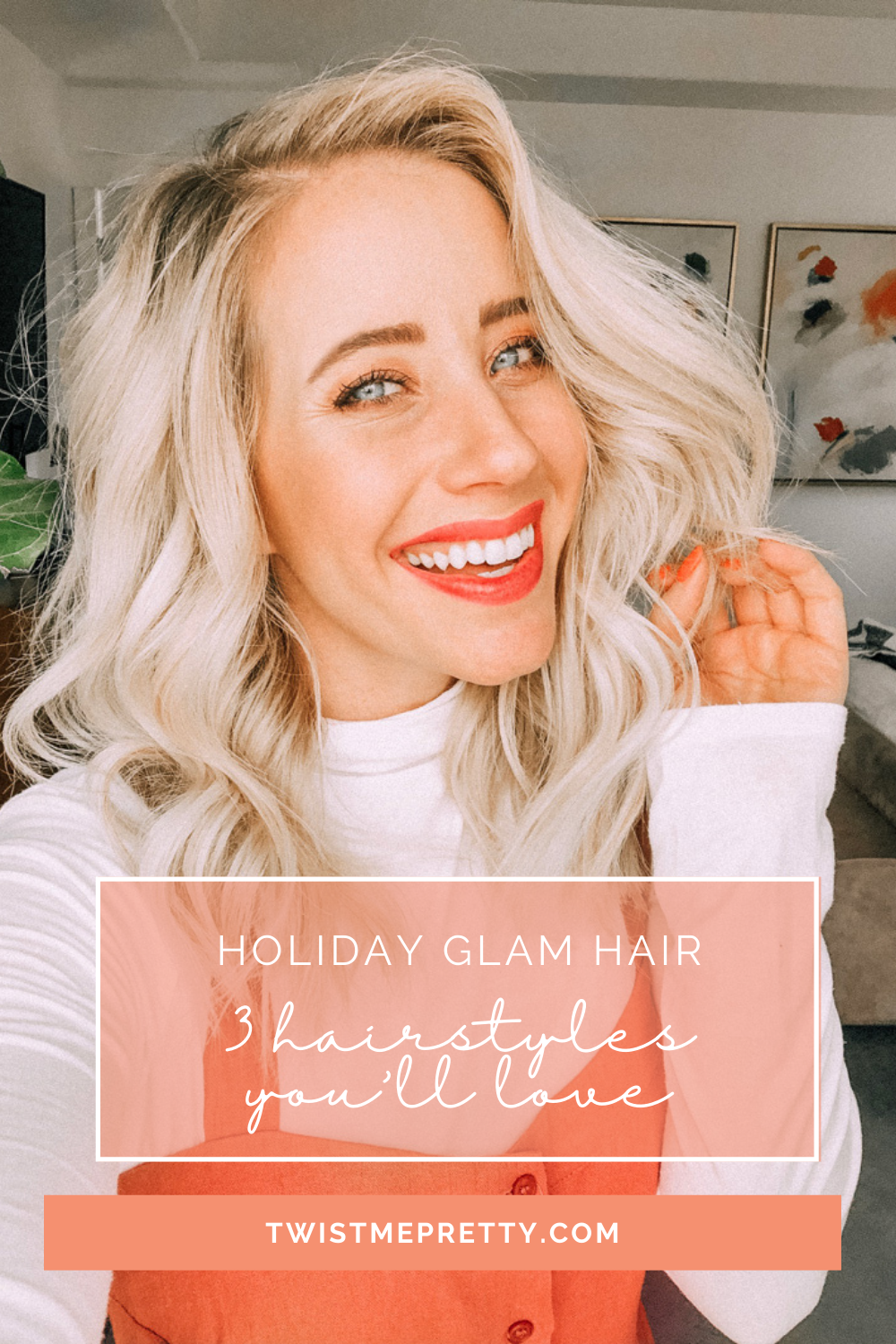 Holiday Glam Hairstyle #1: Braided Ponytail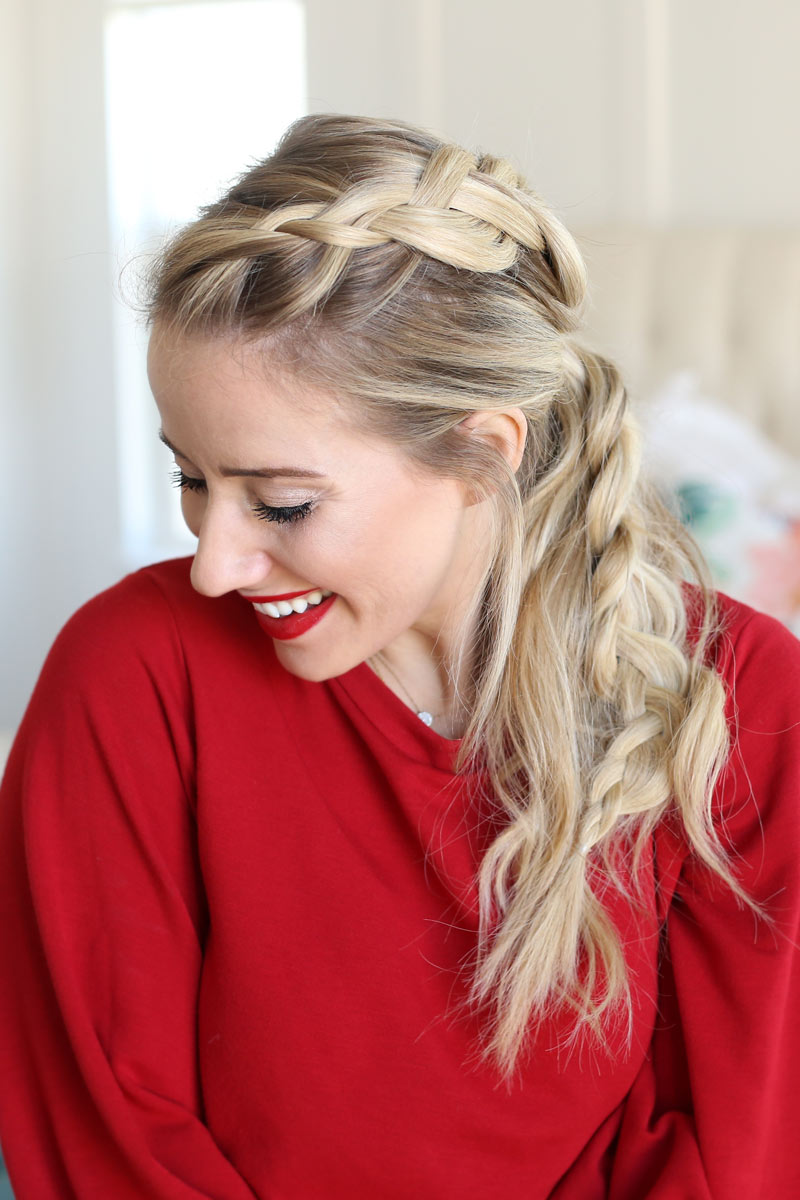 Isn't this braided ponytail so beautiful to look at?? This hairstyle works best with long hair, but you can always alter it to fit your hair length. One thing I love about this hairstyle is that it looks amazing with soft curls. That means you don't have to have fresh curled hair! You can work with day old curls and it will still look amazing! Check out the post here for the full tutorial! 
Holiday Glam Hairstyle #2: Straightened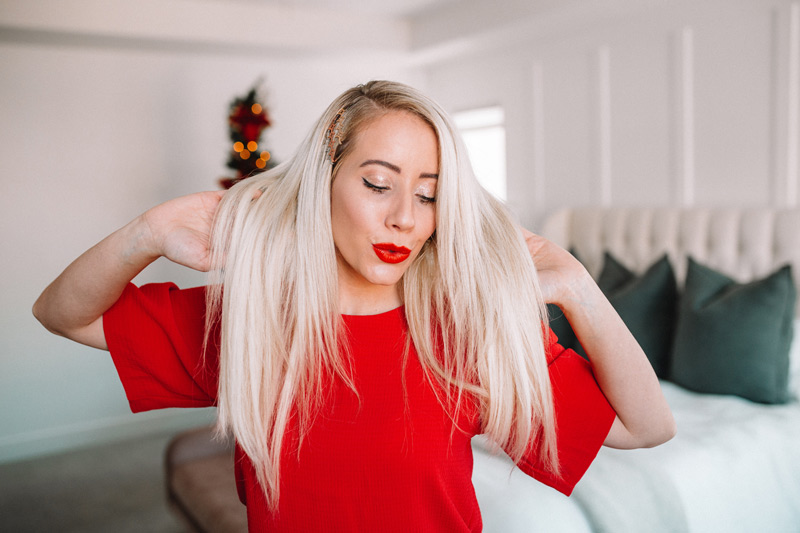 Now, you may be confused when I'm using straightened hair as a holiday glam hairstyle. However, I hardly ever straighten my hair, so this hairstyle felt like glam to me! So, if you normally straighten your hair, maybe your glam look is curling it. But I made this hairstyle super crisp and straight, giving it a more impressive look. I also added some sparkly bobby pins to the side, so you could add something similar for yours to make it feel like you! 
Holiday Glam Hairstyle #3: Lace Braid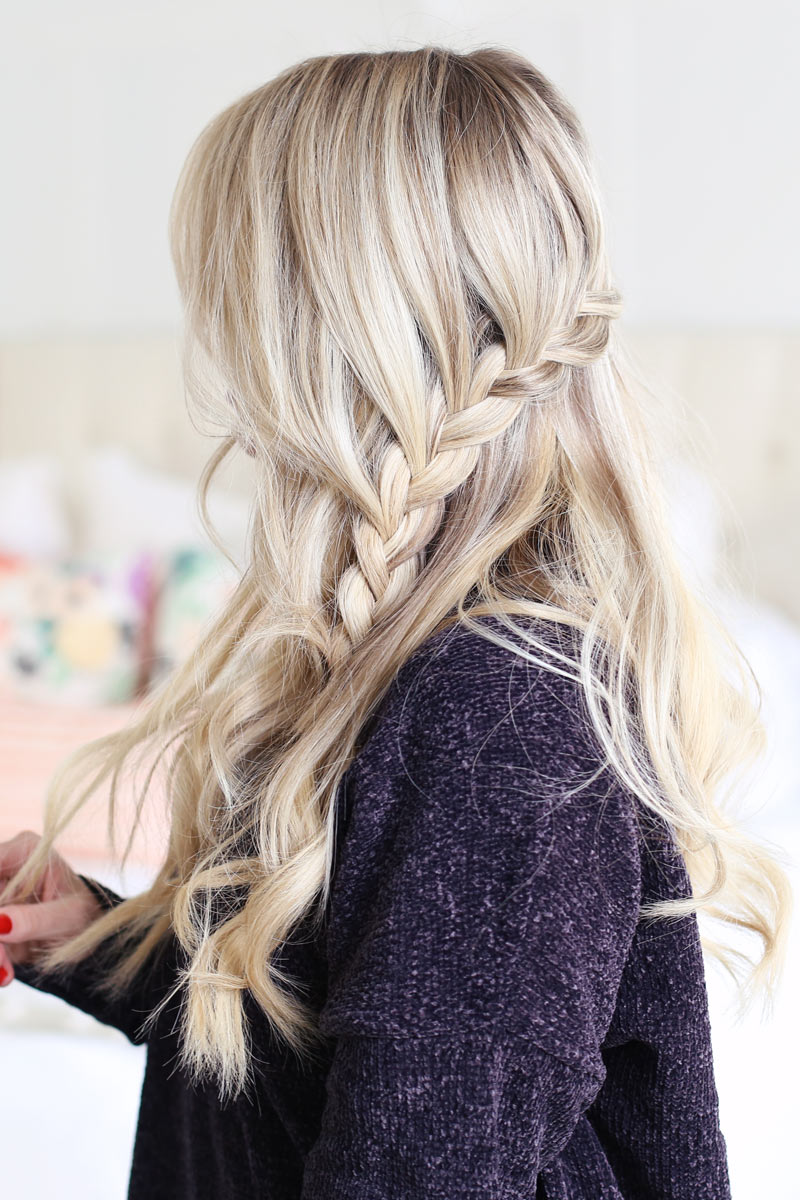 OK, this lace braided hairstyle is sooo pretty, right?!? And the soft curls with it makes it look even better. (Check out my tutorial here on how to get the best looking soft curls.) There's just an element to this hairstyle that makes it look so elegant yet not too formal. So this would be perfect for your holiday celebrations without you looking like you tried too hard. I hope you have fun trying out this hairstyle! 
I'm so excited for you guys to try these 3 holiday glam hairstyles!! Let me know which one is your favorite over on Instagram @twistmepretty! I hope all of you have the most amazing time celebrating the holidays with your family and friends!!