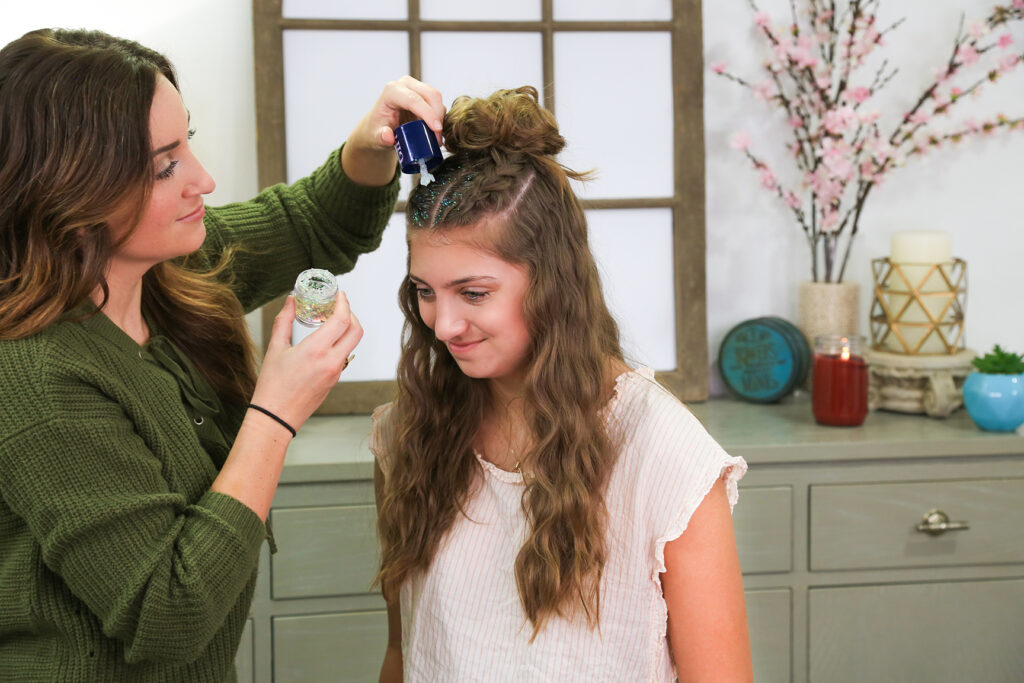 My family is definitely ready for fall. Bring on the football games, the fair, and everything pumpkin spice. With Halloween just around the corner, I love anything that adds a little pop or pizzazz to the hair. I decided to test Glitter Roots on a cute half-up hairstyle that would showcase the partline.
So, today I'm going to show you a Fab or Fail and hairstyle all in one.
Glitter, anyone?
You can buy Glitter Roots online. It comes with the product, an application brush and a travel kit for touch ups. Glitter Roots comes in 3 colors: Mermaid Sparkle, Unicorn Queen, and Rainbow Party. We decided to use Rainbow Party for this tutorial.

Items Needed: Rat tail comb, spray bottle, small hair elastics, bobby pins, Glitter Roots
Time Requirement: 10 minutes
Skill Level: Medium
Double Dutchbacks into a Messy Bun 
---
Glitter Roots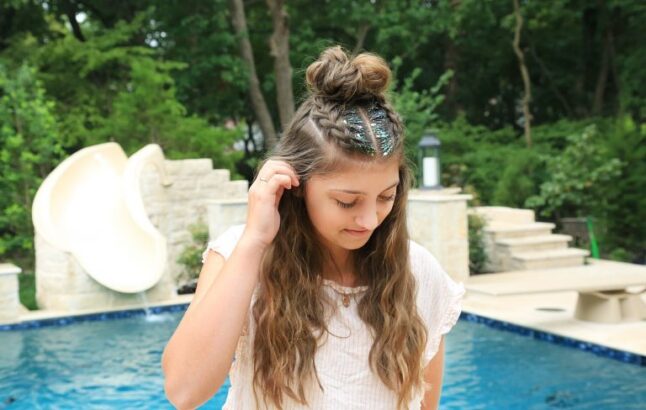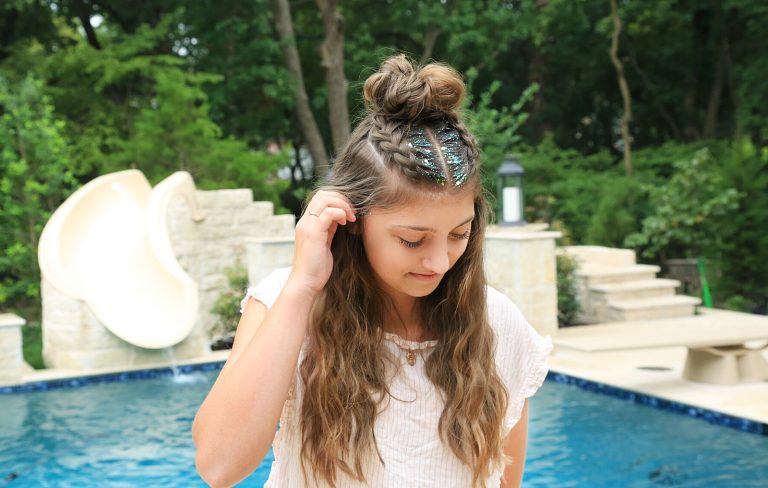 Start by parting the hair down the center.

At the top of the head, section the hair into 2 even sections.

Dutch braid the first section. Once you get to the end, continue braiding the hair into a normal 3 strand braid.  TIP: To add more volume backcomb the hair.

Gently pull apart and pancake the braid to make it look full.

Repeat steps 3 and 4 on the other section.

With the remaining hair, make a messy bun with a small elastic. Use bobby pins to secure.

Brush the glitter onto the roots. TIP: Begin with a small amount of the product and build.
The Result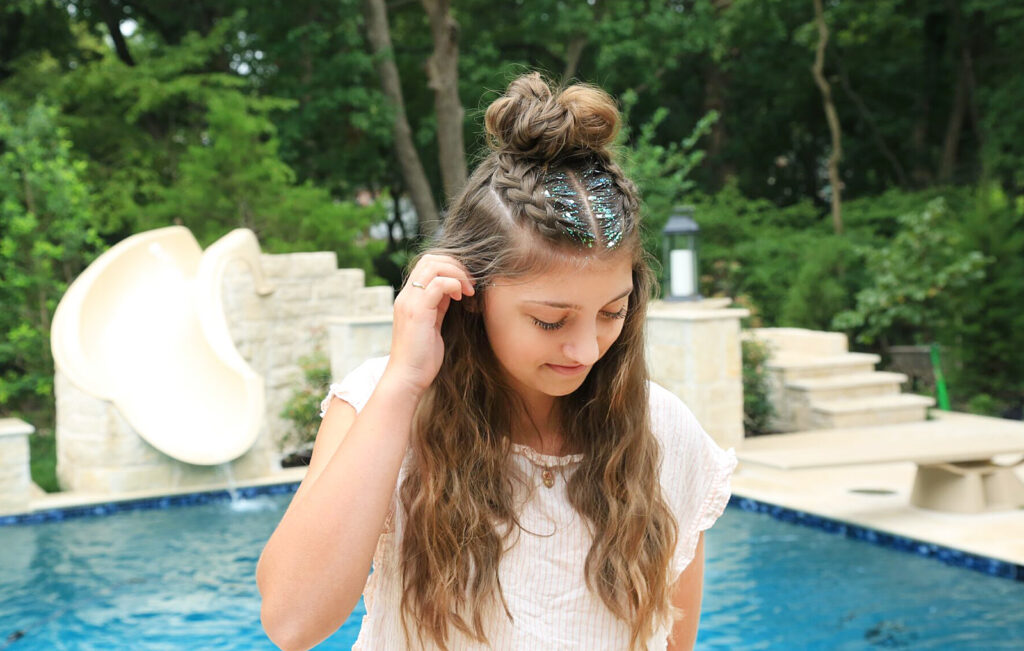 Glitter Roots gave a very vibrant look that showed up great on the hair and had awesome moon pieces.
Final Thoughts
I would definitely give Glitter Roots a FAB! Fab because the product is super easy to use and the results were AMAZING!  I really think this a great product for any age that you can wear to any even from spirit days to dance competitions. I do wish the application brush was just a little bit longer. However, the product was still great. Plus the product washes out pretty easily. I tried this on Rylan the night before, and the product washed right out. I love that the price is affordable and each color comes with a travel size kit that you can throw in your backpack or purse for touch-ups on the go!
To see your own photo recreations of this style featured in our CGH app, feel free to tag your photos on IG with: #CGHGlitterRoots