Are you looking for the hair trends that will define 2021? Here is your guide to the biggest hair trends happening right now.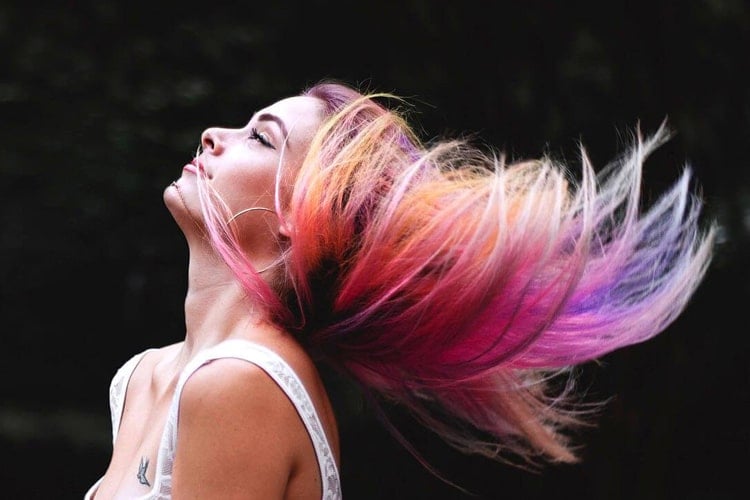 Your Guide To The Big Hair Trends Of 2021
Is it time for a change when it comes to the tresses you're rocking? You've come to the right place! This is a good year to finally embrace some of the trends that you thought were only for other people. What we've seen so far on the runways, in magazines and along the red carpet is showing us that 2021 won't be a year like anything else we've seen when it comes to hair. Stars and influencers are showing us some new spins on classic takes and plenty of styles that have never been done before. Here's your glimpse into what you can expect for hair trends in 2021. There's something here for you whether you're looking for a style that's long, short, straight, curly, classic, edgy or fun.

The Hair Outlook For 2021
What will 2021 bring us when it comes to hair looks? Expect the unexpected this year. The hair scene in 2021 is all about expressing yourself, being unique and having fun. You are free to go as daring or as conservative as you want when it comes to your locks. All of the old rules are off the table. That means that you can even feel free to try out some unconventional looks at the office if you've been craving something new. You might be wondering if your hair really has what it takes to pull off all the hot looks that are happening right now. The good news is that your hair doesn't have to do all the work. There are many tips and tricks for adding length and volume instantly when trying to achieve new looks. What's more, you won't have to subject your hair to all that teasing, blowing and heating that could damage it just to pull off a popular look. That means having beautiful, trendy locks doesn't have to come at the expense of your hair's health.
Are you ready to find a hair look that shows off the real you? Take a look at the hair trends that are sure to be hot this year to find one you love. The only real rule to keep in mind is that there are no rules! All of these looks are perfect for any age and any type of hair. You can feel free to play around with these trends and adapt them to work for your specific hair type. That means that you can take a look you've seen on your favorite celebrity and tweak it to work for your hair type and lifestyle.
Poker-Straight Hair:
Ultra-sleek, ultra-straight hair is going to have a moment in 2021. You've probably seen plenty of celebrities with hair ends so straight they look like they could cut like knives. This look is finding its way into the mainstream in 2021. Don't fret if you have a hard time getting your hair to stay totally straight. The easiest way to pull off this look is to add some straight extensions to your own hair. This trick can save you tons of time when it comes to battling the hair straightener.
The Blunt Bob:
Do you want to feel like a totally new person in 2021? Sometimes the only way to shake off the old year is to cut off your old hair. That's probably why the blunt bob is taking the fashion world by storm right now. This look comes around in one version or another every few years. That's because there's no better way to create an ultra-sleek and confident look than with the blunt bob. Of course, you have to be a bit of a perfectionist when you rock this look. You'll need a totally sharp cut that falls somewhere around your jaw. Achieving and maintaining this look can be a little too stressful for some people. However, the reality is that you don't have to fully commit to cutting your hair in order to have some fun with the blunt bob. Many stars actually use wigs when they want to wear a blunt bob. A wig will allow you to turn heads and have a transformative moment without making a long-term commitment.
The Lion's Mane:
Are you ready to roar in 2021? Consider working the lion's mane if you have long or thick hair. This voluminous look is actually achieved through a very specific layering method. You can create mane-inspired volume by cutting internal layers in your hair. These hidden layers help to remove the weight that is bogging down your look and add body. What if you're worried that you just don't have enough hair to pull this look off? You can simply use extensions to add in some layers in strategic places.
Messy Top Knots:
You may have thought that the top knot's moment had passed. However, this trend is just heating up. The way top knots are being worn has evolved for 2021. Gone is the need to wrap a perfectly tight and flaw-free knot. The bun-related trend of the moment is the messy top knot. The trick to getting this look right is to tie your hair into a ponytail. You will then twist it up into a coiled bun with messy, loose ends. You can even spray the bun in place if you prefer. However, it's important to make sure it looks spontaneous and carefree. Don't panic if your hair isn't long enough to be wrapped into a bun on the top of your head. You can definitely add some quick at-home extensions that will give your ponytail the length it needs to be wrapped into a bun.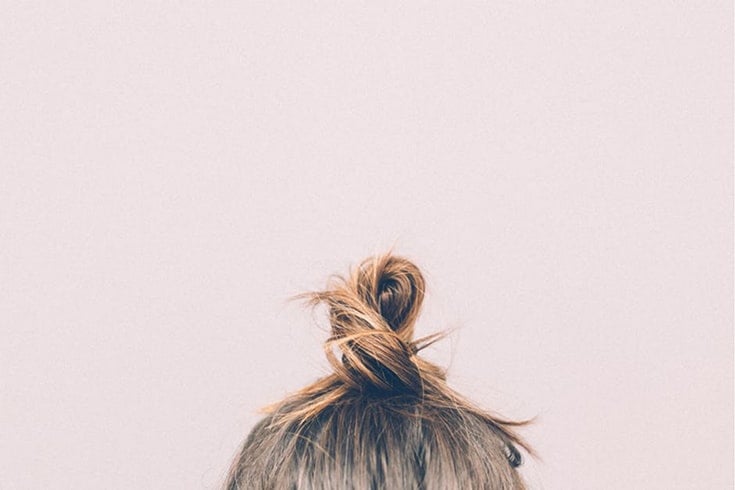 The Blunt Fringe:
Don't be deceived by the way the blunt fringe looks so "accidental" and easy. This choppy, carefree look actually takes some work to pull off. Each layer has to be cut with precision and there needs to be proper planning regarding where each strand will fall when crafting this "messy" look. What if your hair just can't pull it off? You can easily apply some clip-in extensions to get the fringe look just right.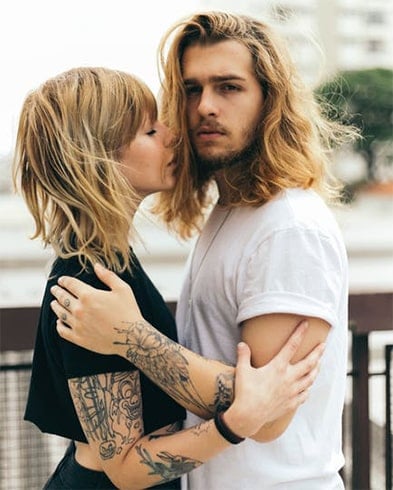 Shaggy Layers:
It's okay if the blunt fringe just seems a little too difficult to pull off for your hair type. You can opt for shaggy layers instead. This look basically consists of choppy layers and bangs. This look can easily become your signature. It offers that perfect balance of femininity and sass. You should definitely look into shaggy layers if you've decided that 2021 is the year you're going to make the big chop!
Fun Accessories:
It's all about being yourself and having fun in 2021. That's one of the reasons why fun hair accessories are in this year. Little touches like bejeweled barrettes, cute headbands, flowers that you can tuck behind your ear and colorful ribbons that you can weave into your hair are all very hot right now. Go ahead and have fun with it.
Textured Curls:
It's time to stop fighting against curls! Many women assume that the only way to style curly hair is to straighten it. While it can definitely be fun to go straight once in a while, there's no need to shun curls. A big trend for 2021 is embracing your curl pattern. That means that the look you create will be totally your own. It all starts with a nice layered cut. This will add the texture and volume needed to frame your face with beautiful curls. What if your curl pattern isn't totally even? You can fill in skimpy spots with extensions to create a full and glamorous look.
Pastel Hair:
Tresses that are lilac and baby blue are very in right now. You can expect this trend to explode now that Lady Gaga decided to show up to the Golden Globes with pastel-blue hair. Of course, the fact that Kylie Jenner began 2021 by dyeing her hair blue means that the trend already has legs. Taking the plunge with this trend won't be for everyone. However, the ones who do decide to pull it off can look forward to having a very fun and adventuresome 2021. You can actually embrace pastel hair without making a big commitment if you're not up for dyeing your entire head. Simply grab some colorful extensions to add pastel accents to your ordinary color. This look earns bonus points if you match what you're wearing to your hair color.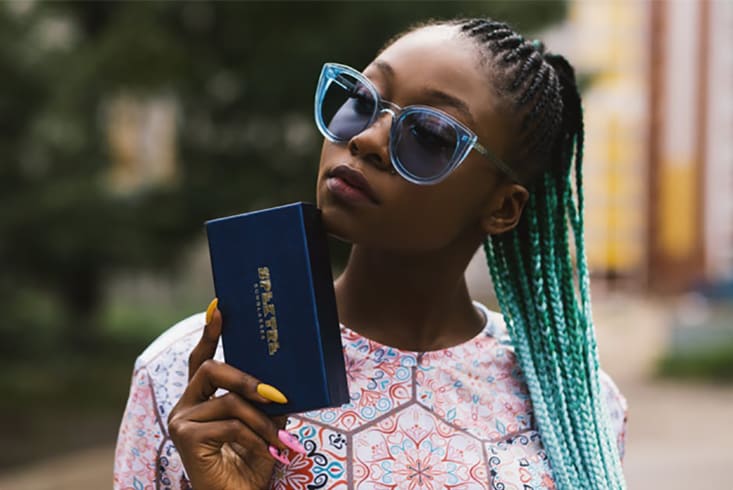 The Hatband:
It's okay if you haven't heard of the hatband yet. This trend is very new and very fresh. A hatband is a headband that is so large that it basically looks like you're wearing a hat. It made its debut on the runways recently. Of course, the hatband is most famous for being one of Kate Middleton's favorite accessories. The royal has been spotted wearing this look at several events recently.
Retro Looks:
Do you ever feel like your style just wasn't made for this decade? You're in luck because 2021 is the year when you can throw it back to any era you want. Retro looks are big news in 2021. Which retro styles will be making their comebacks this year? We're seeing tons of curtained bangs on the runways. In addition, the brushed-out curl is also making a very bouncy comeback at the moment. Even feathered hair is showing up on runways. All of the retro looks that are happening at the moment are focused on long, luxurious tresses that are full of volume and bounce.
The Long Braid:
We saw the braid make a big comeback in 2018. Last year was all about fishtail braids. While we loved those, it's time to get back to braid basics. What is the best braid for 2021? It's all about length this year. A solitary braid that trails down your back is one of the classiest looks you can pull off this year. Many stars are seeing just how long they can go when it comes to rocking braids. Of course, you're probably going to need some help from an extension if you're trying this look. Another thing to keep in mind when pulling off a long braid is that the look should be totally calm and sleek. That means slicking back the front of your hair.
[sc:mediad]
Tips For Rocking the Top Hair Trends of 20120
There are some practical tips to keep in mind when trying to pull off the hottest hair trends of 2021. The key is to always be yourself. That means that you can put your own spin on a popular look. You should always strive to keep your hair healthy and unharmed when experimenting with looks. There's no need to damage your hair for the sake of fashion. One of the best ways to keep your hair in top shape is to utilize extensions, clip-in extensions and wigs when going for trendy looks. In fact, this is what most celebrities do when they are trying out looks for movies, music videos, interviews and public events. Extensions allow you to go back and forth between lengths, colors and textures totally seamlessly.
Find Your Signature Look For 2021
Are you ready to find a style that will set the pace for a very fun and confident year ahead? It's time to pick out a hair look that will define your 2021. Of course, you don't necessarily have to commit to one look. It's always good to have a few different styles up your sleeve. You can do that by picking out extensions and other add-in tools that will allow you to change your hair whenever you change your mood. Find the tools you need to create hair you love in 2021 today!