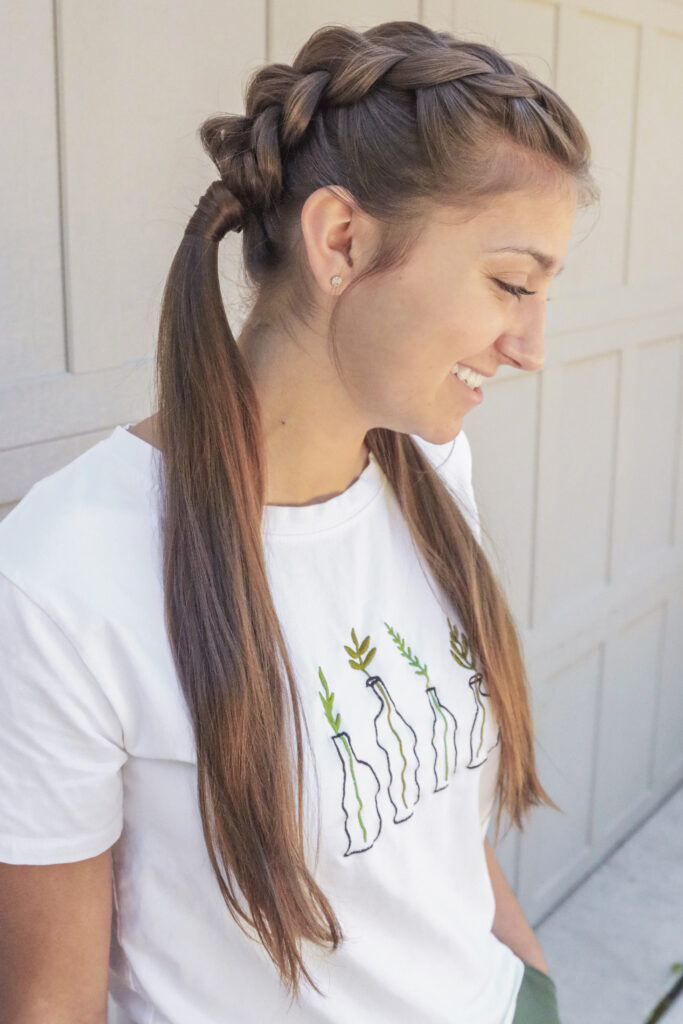 Let's be honest, "long hair, don't care" only works when you're not hanging out in 100°F weather. Fear, not my long hair ladies, this is where the Double Dutch Wrap comes in! It shows off your long hair while keeping it out of your way while you enjoy the summer fun!
This look has become Kamri's go-to hairstyle during the school year for many reasons but mainly for its simplicity. Here's what she had to say about the Double Dutch Wrap:
"I love this double dutch wrap hairstyle, and I seriously wear it all the time! I'm pretty good at doing hair, but I feel like I still end up wearing the same few hairstyles over and over again. What can I say? I like to stick to what I know! The best thing about this hairstyle is how versatile it is. You could wear this hairstyle during a soccer game (and I have), or you could dress it up with a super cute outfit! I decided to wrap hair around my elastics, but you could always add some cute scrunchies or clips to the base of the braids as well! "

D-I-Y Time
Let's get down to business – keep reading to learn how to recreate this fun look on your hair!
Items Needed: Rat tail comb, hair elastics, bobby pins, texturizing powder, and hairspray (if desired)
Skill Level: Easy
Time Requirement: 5-10 mins
---
Kamri's DIY Double Dutch Wrap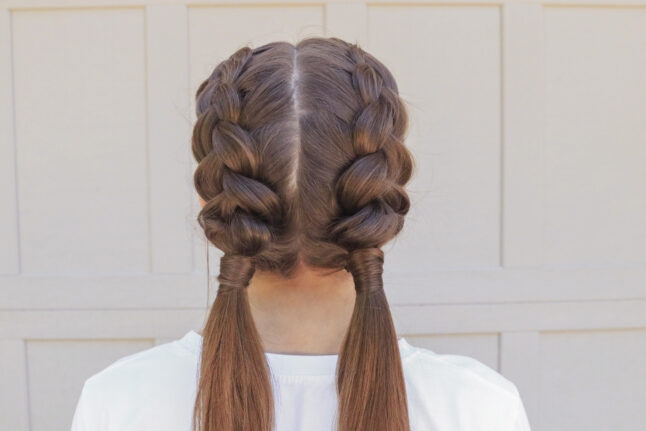 The Double Dutch Braid is a versatile easy-to-do hairstyle. You can rock it for after-school practice or simply add some cute accessories to dress it up!
Part the hair down the middle from the forehead to the nape of the neck.

Take a small section from the right section and separate it into 3 small pieces.

Create a dutch braid (taking the outer 2 pieces and crossing them under the center piece of hair, while grabbing more hair for each stitch).

Once you reach the nape of the neck, secure the loose, unbraided hair with an elastic.

Repeat on the left side of the hair.

Once you secure both braids with elastics, pancake the braids to make them more fluffy.

Take a small section of hair from each ponytail and wrap the hair around each of the elastics—Bobby pin to secure.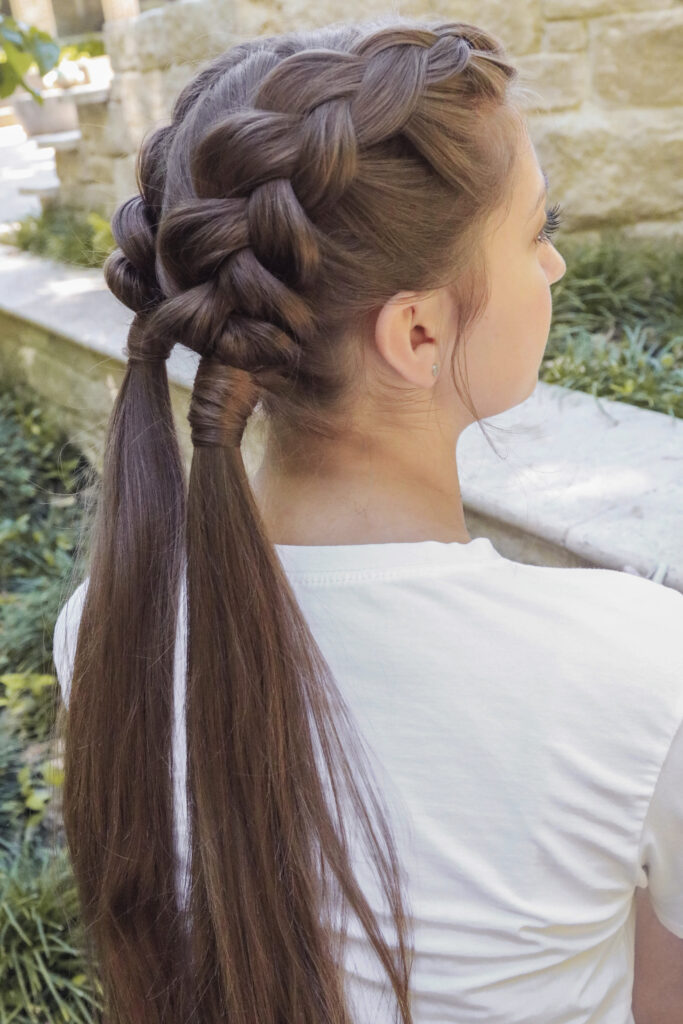 Voilà! As you can see, Kamri decided to wrap hair around the elastics, but you can always accessorize to fit the occasion. Whether it's for running errands or unexpected plans, you're ready to go! If you're not comfortable with doing dutch braids, feel free to grab a mirror to watch your progress.
For more easy hairstyles you can try, click here!