5 Cute Valentine's Day Hairstyles for All Ages
It's almost Valentine's Day!!! What are your plans? I LOVE Valentine's Day. How could you not love a holiday where you celebrate all the people you love?? In honor of this wonderful holiday, I put together some of my favorite hairstyles I've used before! Here are 5 cute Valentine's Day hairstyles for all ages. 
I put a good mix of hairstyles together that I think you will like! Some are super quick and easy and others require a bit more attention, but it'll be worth it, I promise! If you're super passionate about Valentine's Day like me, I hope you really get into it this year starting with your hair!! 

5 Cute Valentine's Day Hairstyles for All Ages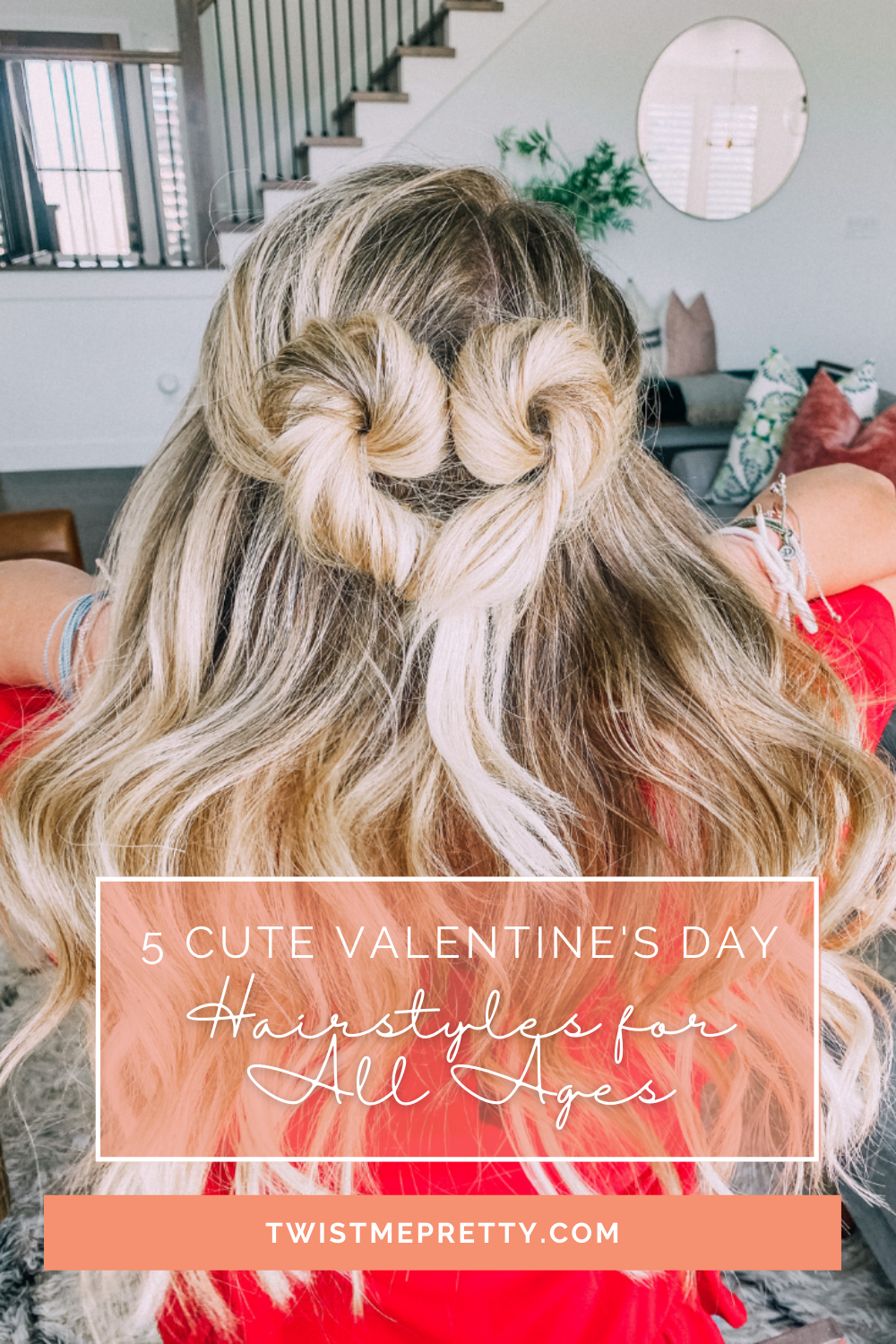 Cute Valentine's Day Hairstyle #1: Sweetheart Updo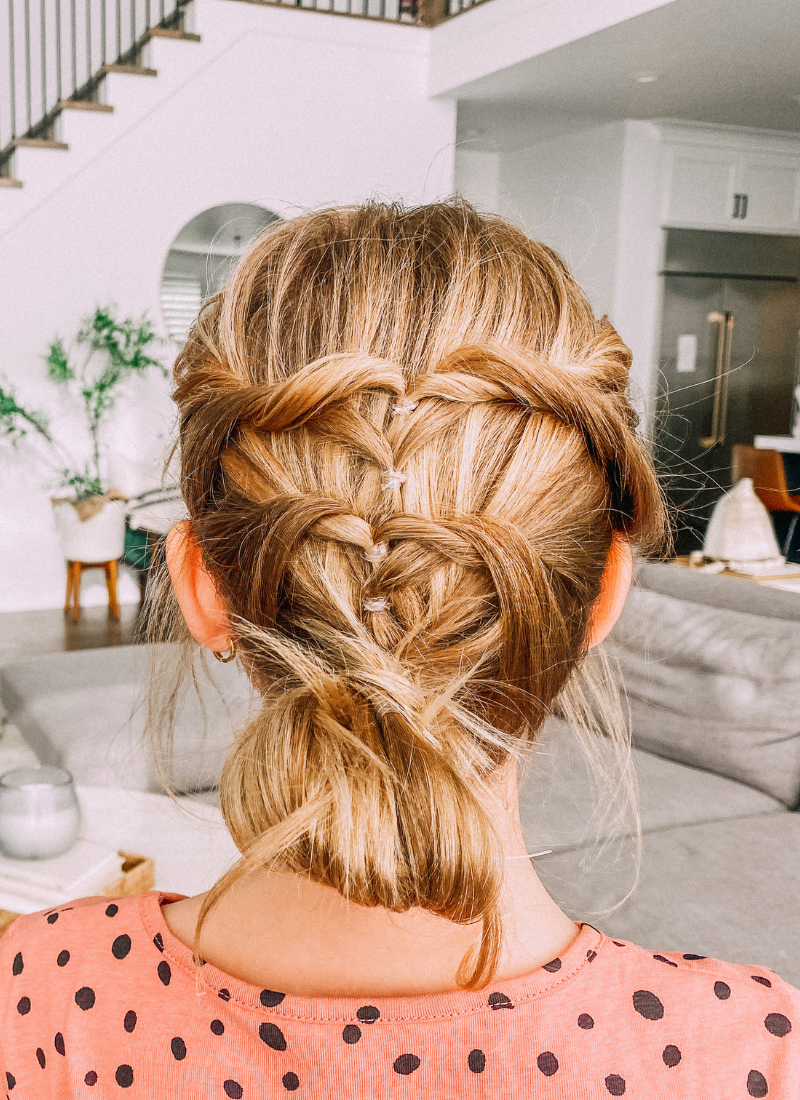 Isn't this sweetheart updo adorable? My daughter and I had so much fun together while I was putting this hairstyle together. It might be a little tricky at first to get the heart shape throughout the hairstyle, but if you follow my step-by-step tutorial you should be OK!! If you're feeling ambitious, you could try this hairstyle on yourself or you can easily try it on your little girl's hair. 
Cute Valentine's Day Hairstyle #2: Half Up Heart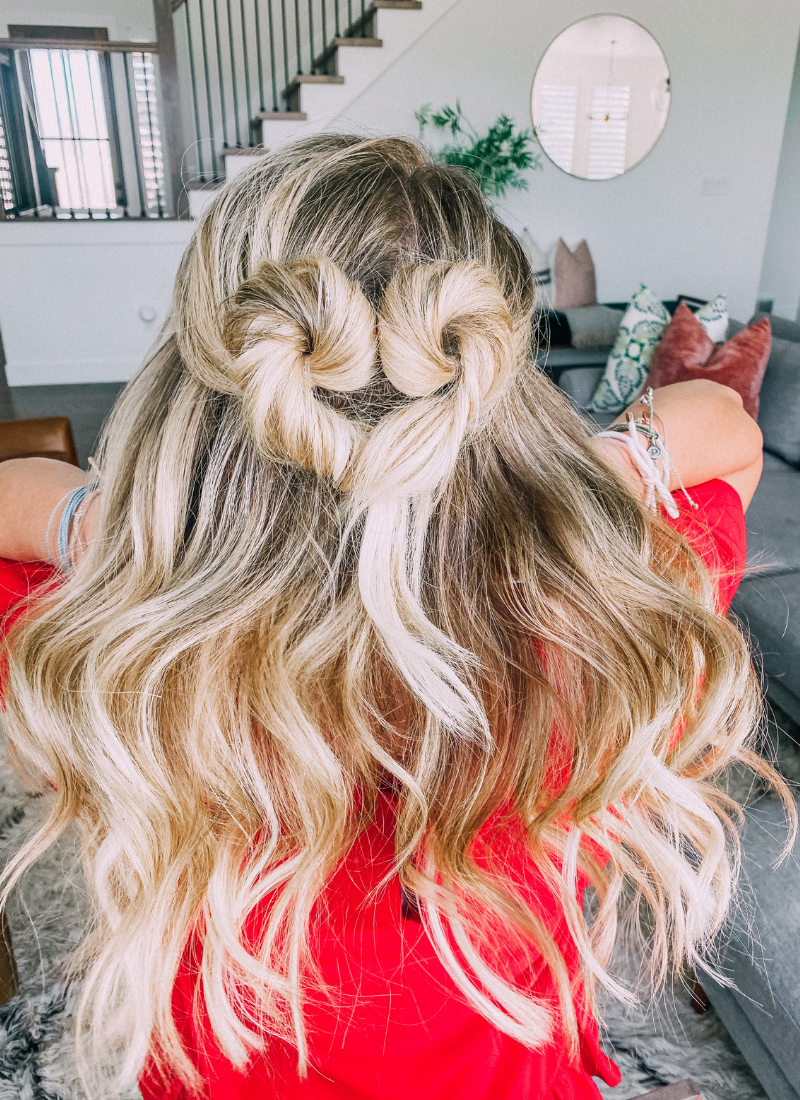 I love this half-up heart hairstyle!! I love how well you can see the heart, and the beautiful twists your hair can make once you put it altogether. It might be better to wear your hair curly or wavy to help blend in the extra hair that hangs down from the heart. Don't worry, I show you how to do all of that in my full tutorial! 
Cute Valentine's Day Hairstyle #3: Boho Valentine's Heart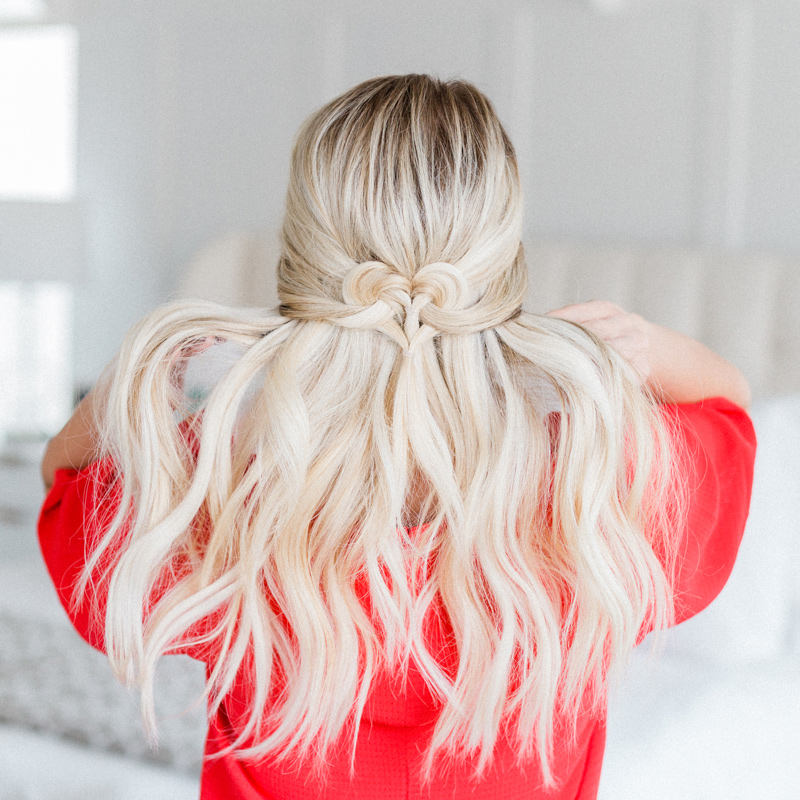 Are you surprised with how many Valentine's hairstyles I have that are shaped like actual hearts? Haha. I like to call this one my boho Valentine's heart hairstyle. This is a smaller version of a heart compared to the one we just talked about, but still just as cute! I like this one because it's a more mature version than other similar ones that scream little girl to me. This one is pretty easy to put together too! You can see the full tutorial on how to do it here. 
Cute Valentine's Day Hairstyle #4: Double Dutch Braids
Do you love the huge, loose dutch braids too? I added this double dutch braid hairstyle to the list because I feel like this hairstyle can be kind of romantic, don't you think?! You can combine the dutch braid into one big beautiful ponytail as I did, or you can braid them all the way down, or leave them as low pigtails and show some curls. There are so many different ways to do this one, which I love! Pick your favorite and show off that gorgeous hairstyle this Valentine's Day. 
Cute Valentine's Day Hairstyle #5: Valentine's Hair Clips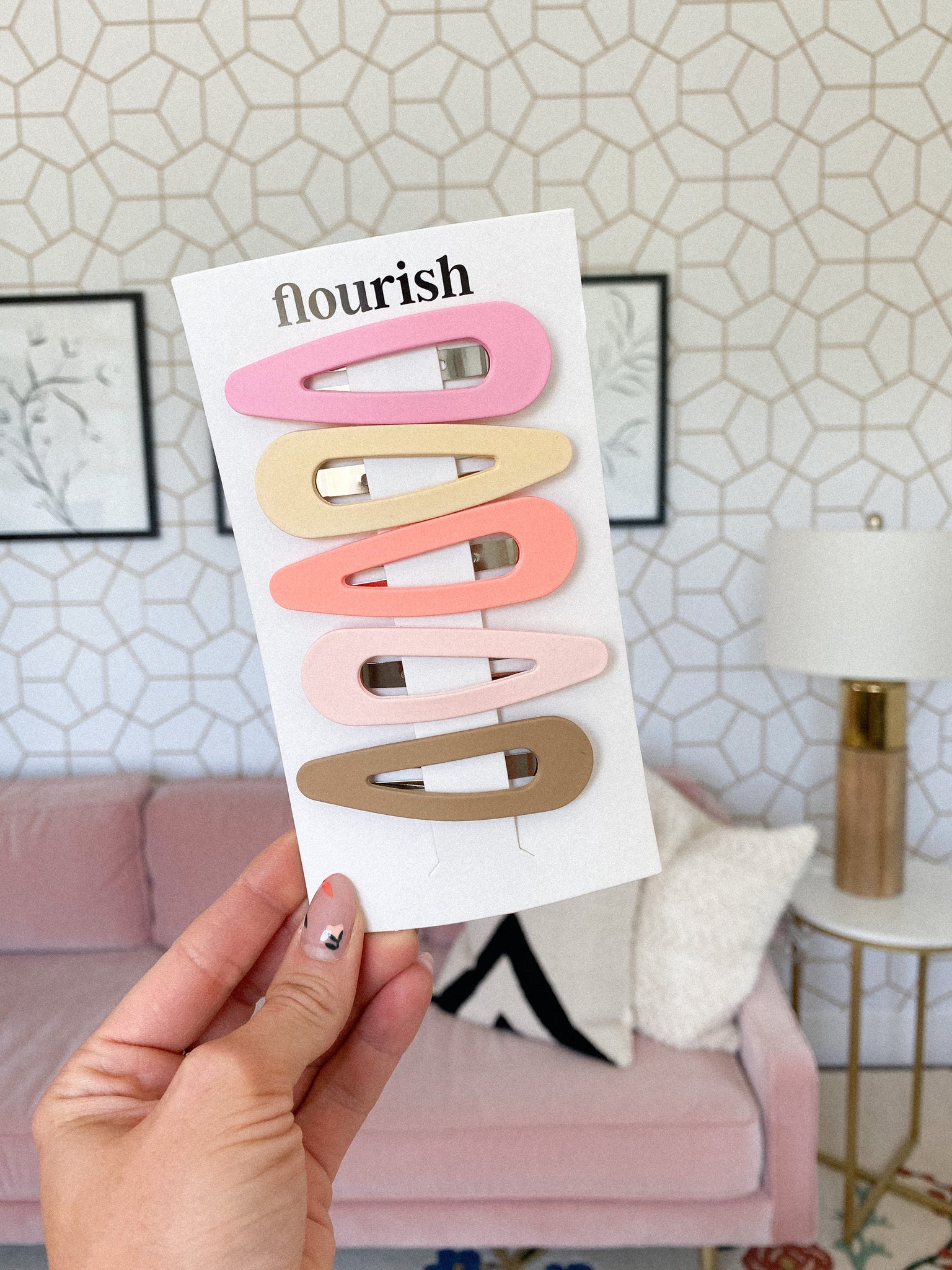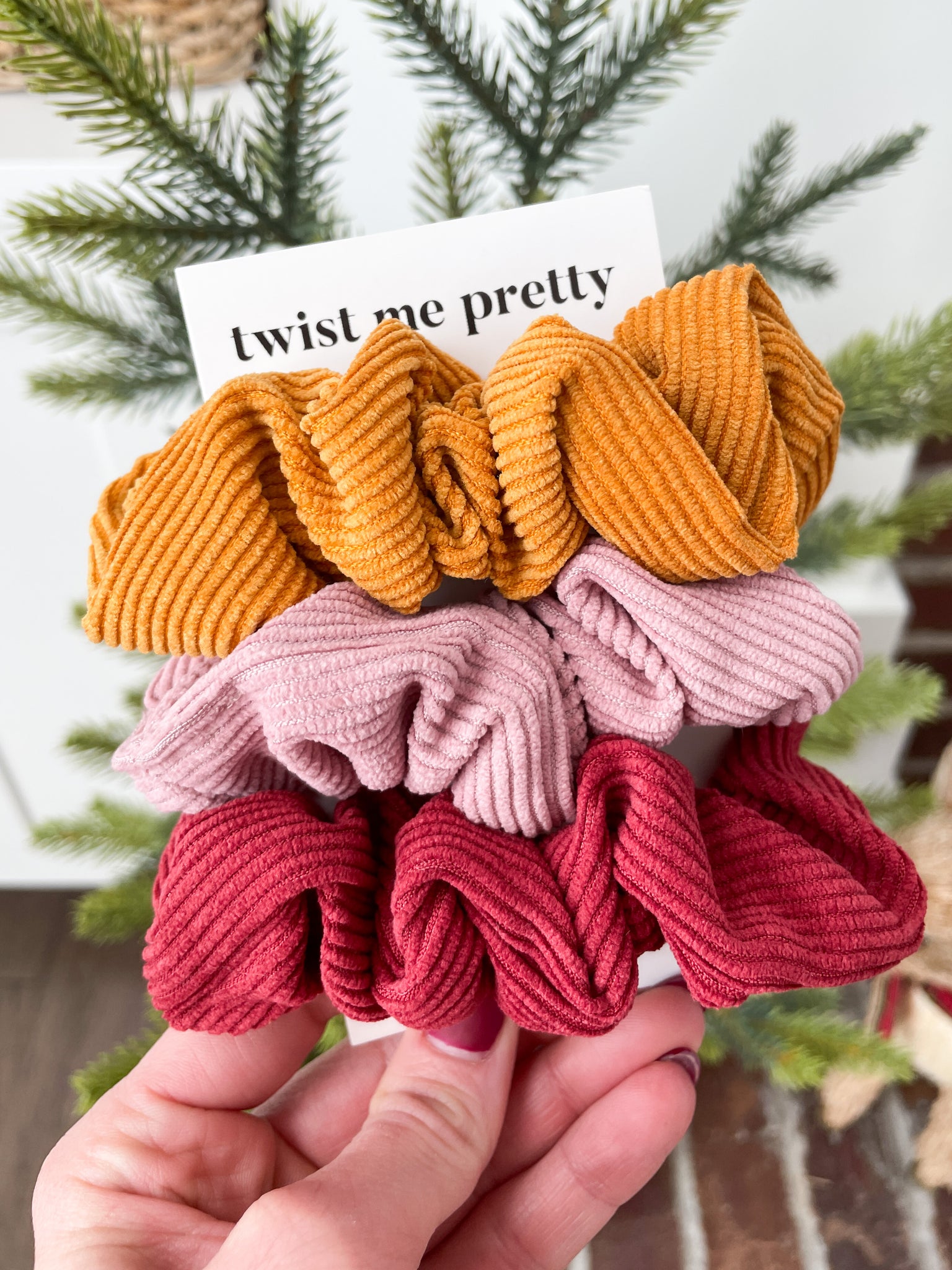 You can keep it really simple this Valentine's Day and style your hair with some cute hair clips or scrunchies. I have these Pink Lemonade Hair Clips that have a fun palette of Valentine's colors. I also have these Corduroy Scrunchies that fit the color scheme as well. Something nice about these two hair products is that you don't have to stop wearing them after Valentine's Day! They would be super cute all year round. 
5 Cute Valentine's Day Hairstyles for All Ages
I hope you enjoyed these 5 cute Valentine's Day hairstyles for all ages!! Which one is your favorite? Let me know over on Instagram @twistmepretty. I want to know all about your plans for Valentine's Day and which hairstyle you choose!! 
If you're interested in even more inspo for Valentine's Day, check out these posts: