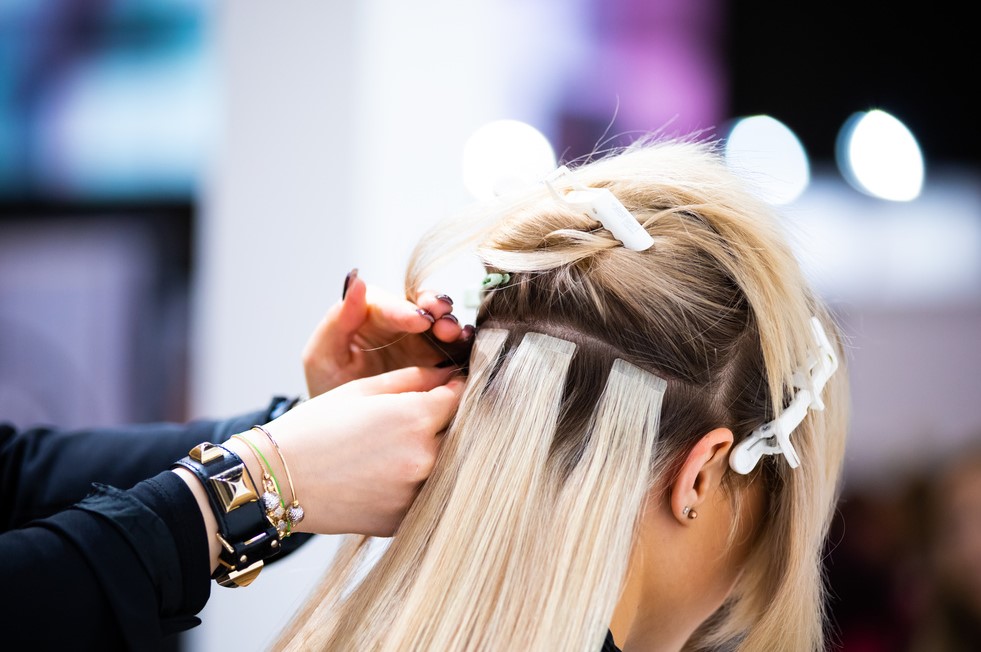 Women desire to have long and beautiful hair, but that's not always possible as not everyone is blessed with this type of hair. Fortunately, you don't have to wait for your natural hair to grow long because you can look great with a hair weave. Hair weaves complement your hair by adding volume and length to enhance your look. Moreover, these protective hairstyles help protect and grow your natural hair.
Human hair weaves are the most preferred as they can be dyed, bleached, curled, or straightened, just like natural hair. They are also durable when moisturized and maintained correctly, but expensive. With many options in the market, you should consider things before getting a hair weave. They include:
The Cost
It's essential to consider your budget before getting a hair weave. Some hair weaves are more expensive than others because of the materials used and the time and effort used to fix them. Cheap hair weaves are not always the best; they can irritate your scalp, cause breakage, and damage your natural hair. Some cheap weaves are made from natural hair mixed with synthetic and animal hair, so be alert when getting your hair weaved.
Moreover, be prepared to pay a little more if you need a quality hair weave. Quality hair weaves aren't cheap; that's why African Americans spend around $1.1B a year on hair weave and extensions alone. If you're overwhelmed, you can consult your stylist about the cost and how durable that hair weave is.
Another consideration to note is your hair type. This is because the type of hair weave and care products you choose will depend on your hair type. The different hair types include straight, wavy, curly, and coily.
But how do you determine your hair type? You have straight hair if your hair is flat from the roots to the ends. Straight hair is usually silky and soft with high oil secretion. Curly hair usually has 'S' patterns and can't be straightened. In contrast, wavy hair falls in between straight and curly hair. Wavy hair is curly at the tips but not entirely curly. On the other hand, oily hair usually has 'Z' patterns. It appears frizzy, has tight curls, and is susceptible to breakage.
The Different Types Of Hair Weaves
Before getting a hair weave, you should familiarize yourself with the various types available. This helps you identify which type will suit your hair's texture. The main types of weaves include sew-in, glue-in, drawstring, and interlocking weaves.
Sew-in weaves are designed using real and synthetic hair and are available in various textures like curly, straight, or wavy. This type of weave gives a natural look and is easy to maintain. Thus, it's suitable for physically active people.
Glue-in weaves use special glue to attach the extensions to your hair. They're easy to install and don't require professional help.
Drawstring weaves are attached to your hair, unlike other weaves attached to the scalp. It's a good option for individuals who fear damaging their hair as they don't use harmful material during attachment. They are attached using hair combs and elastic drawstrings.
Interlocking weaves are weaves that blend in with your natural hair. With this weave, it's hard for people to notice whether you're wearing a weave or not. 
The most common mistake individuals make is wearing a weave for more than six weeks without changing it. They fail to understand when to change it up, leading to situations that can cause hair loss. As with every part of your body, your scalp requires breathing. Therefore, before investing in a weave, you should be ready to change it after six weeks to allow your scalp some free time before putting on another one. Come to think of it, you don't want to lose your hair over staying with the same weaving style for a prolonged period.
Besides knowing when to change it, hair weave also requires regular maintenance to keep it looking fresh, just like your natural hair. The maintenance routine to adopt will depend on the hair weave you get. Since everyone has a hair care routine for their natural hair, the weave you get should complement your normal care routine. In many cases, quality shampoo and conditioner are all that you need to maintain your weave properly.
Conclusion
Once you consider the above factors, then you're ready to get your hair weaved. However, remember to consult with your stylist about your choice for further insights. Your stylist will advise you accordingly since the journey doesn't end after fixing the weaves; you'll need to maintain your hair weave too.
Related