Old Navy is one of my favorite places to shop for current, trending pieces! I just got the most fun, colorful, Fall Haul in the mail, so of course, I had to share it with you babes!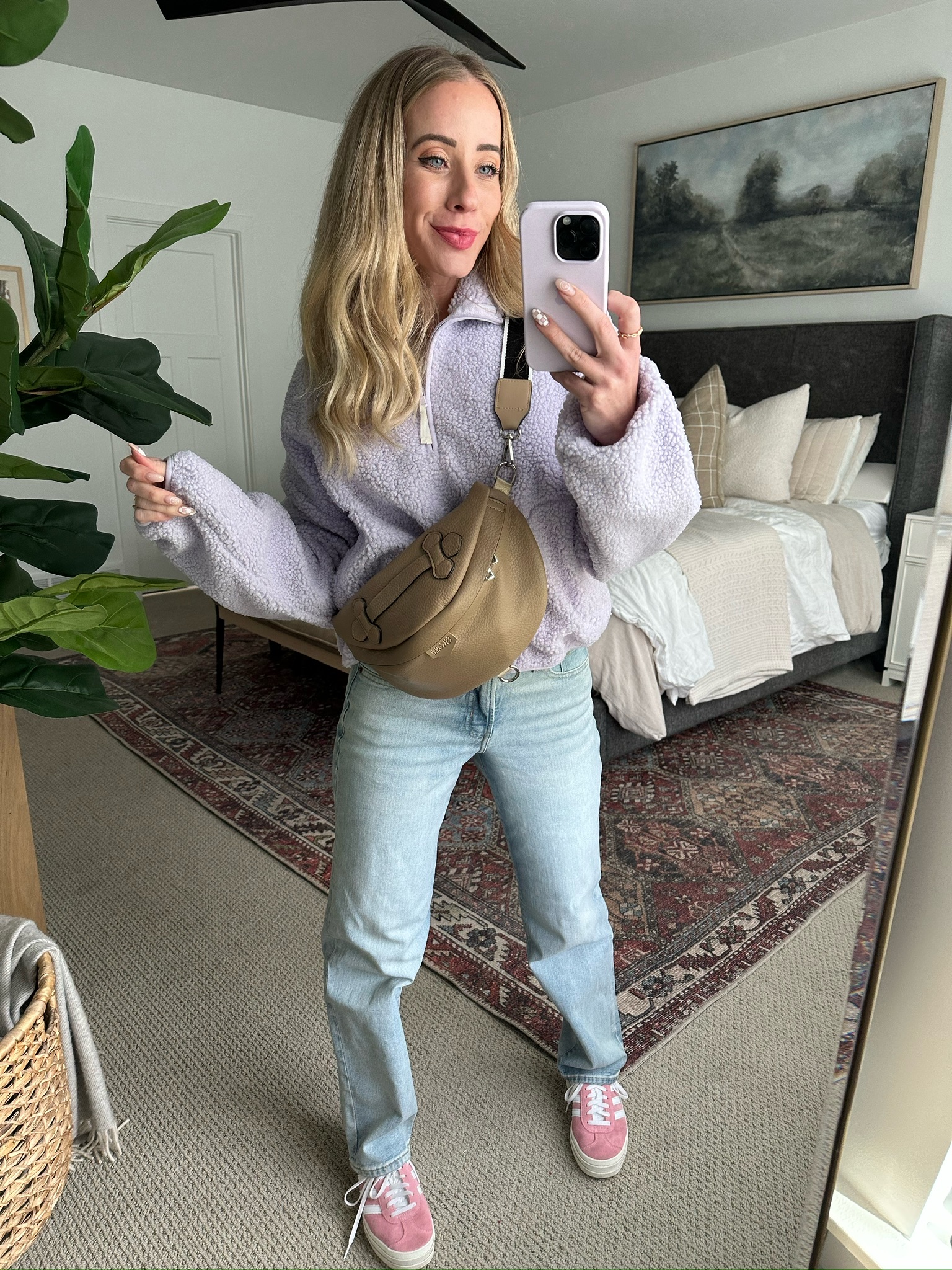 Love this cozy, cropped fleece, and skinny but not *too* skinny jeans!
FLEECE / JEANS / SHOES / CROSSBODY BAG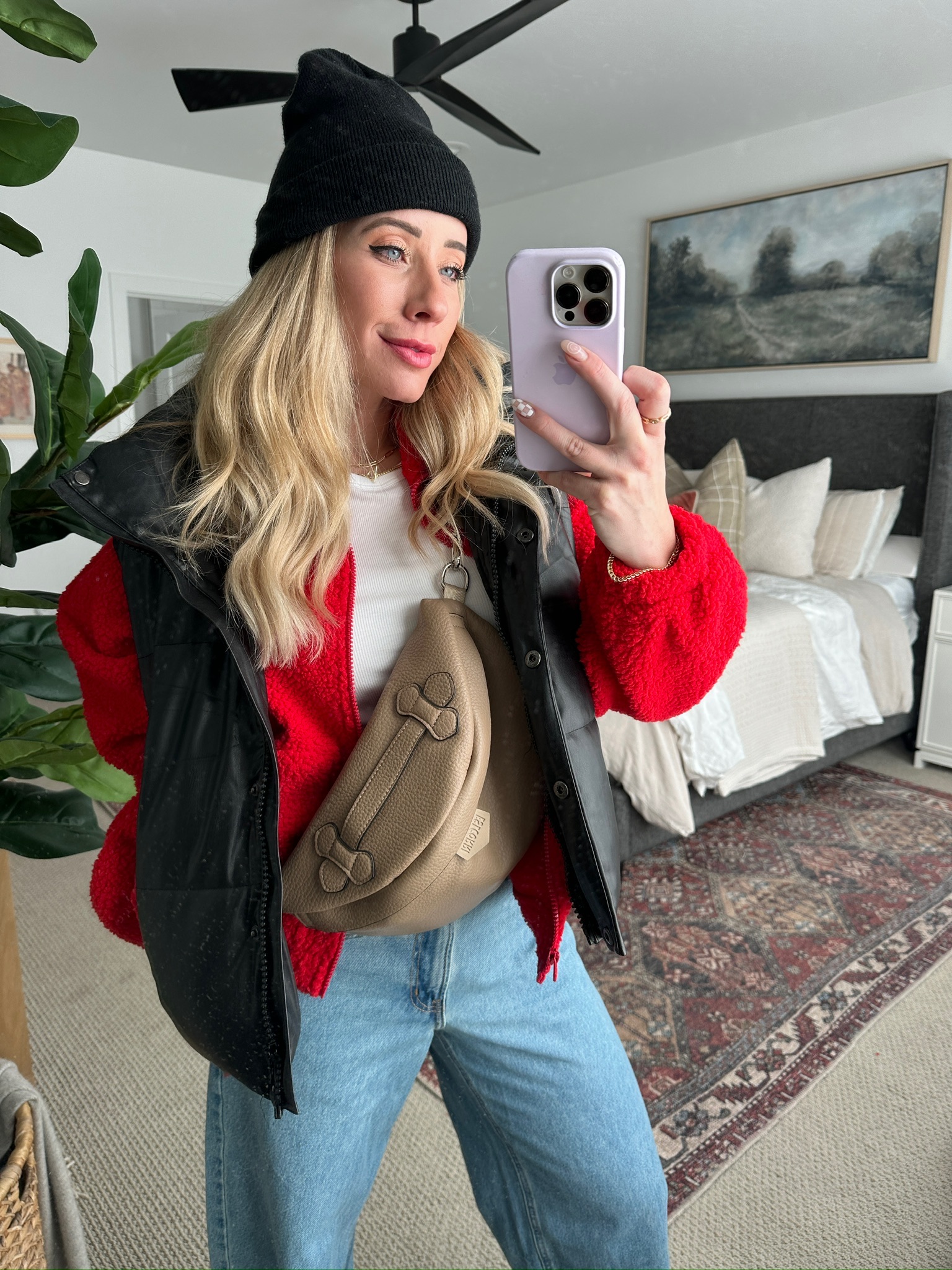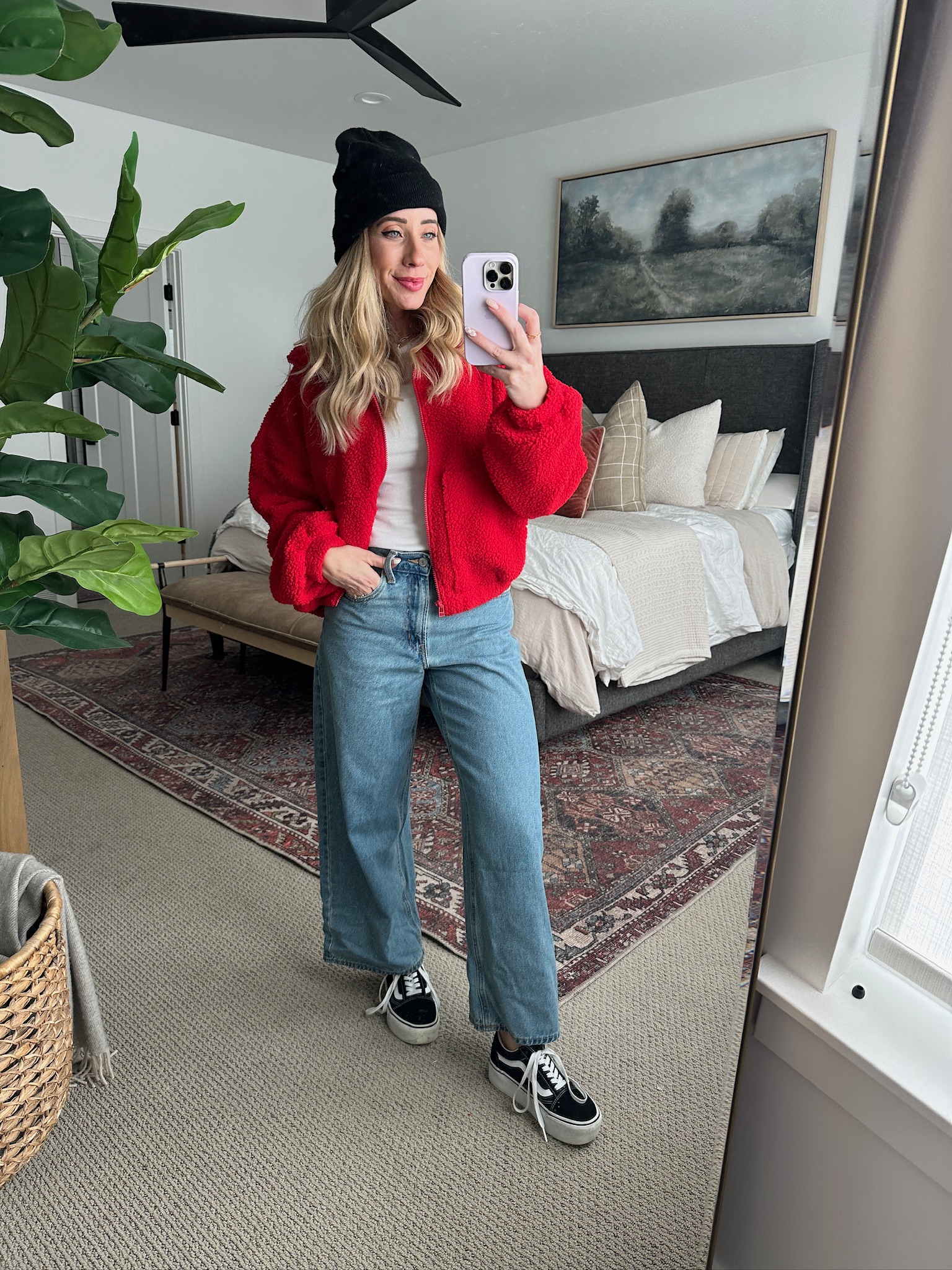 I love a good vest, it can easily elevate any outfit! And this red fleece, the pop of color is so fun!!
VEST / CROSSBODY BAG / WIDE LEG JEANS / RED FLEECE / RED HOODIE / BEANIE / PLATFORM SHOES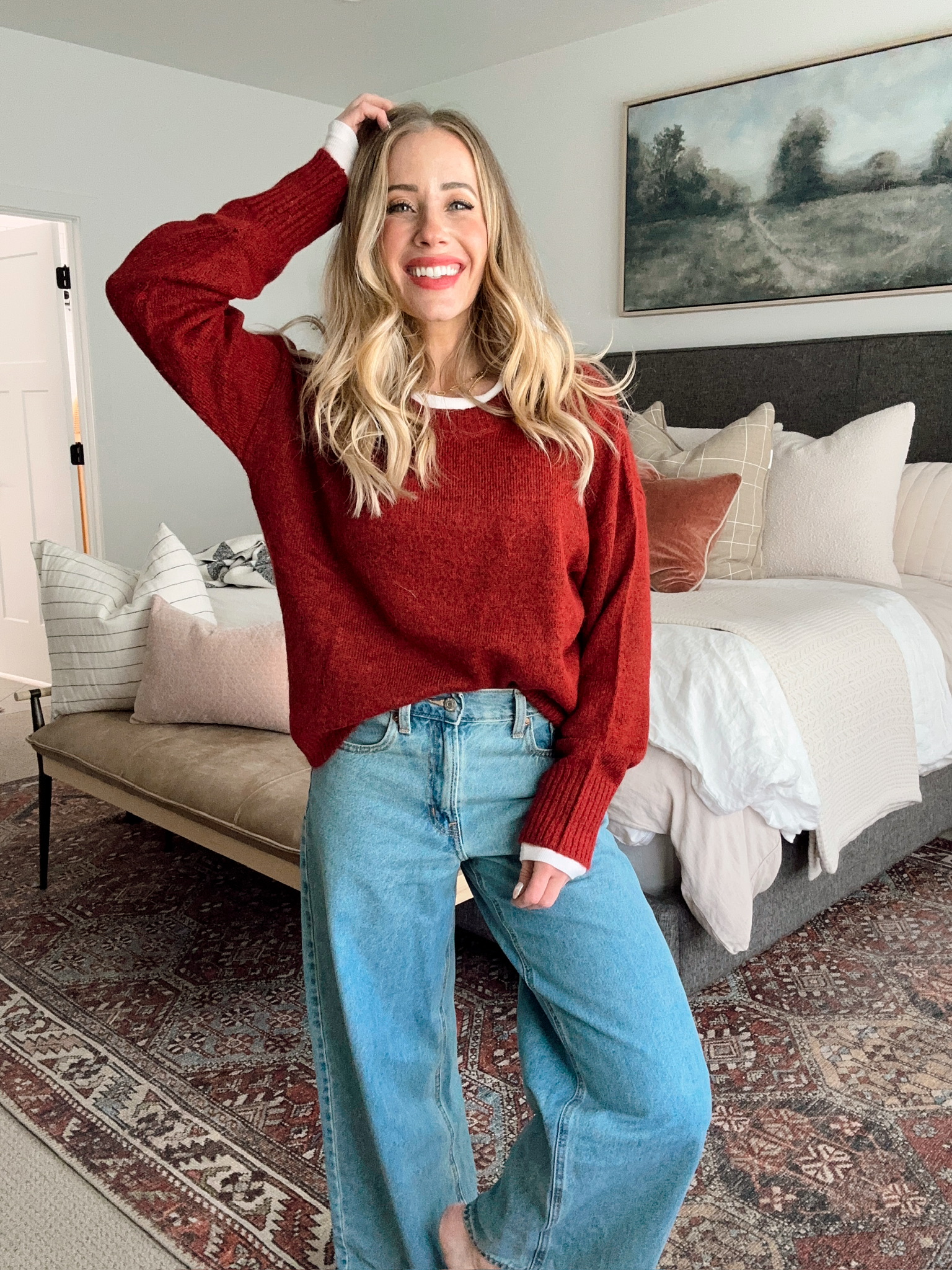 I love how you can so easily dress a crewneck sweater up or down for fall and winter! It's the perfect cozy holiday outfit, or you can easily throw on sneakers and run errands in it too! 
SWEATER / WHITE UNDER SHIRT / WIDE LEG JEANS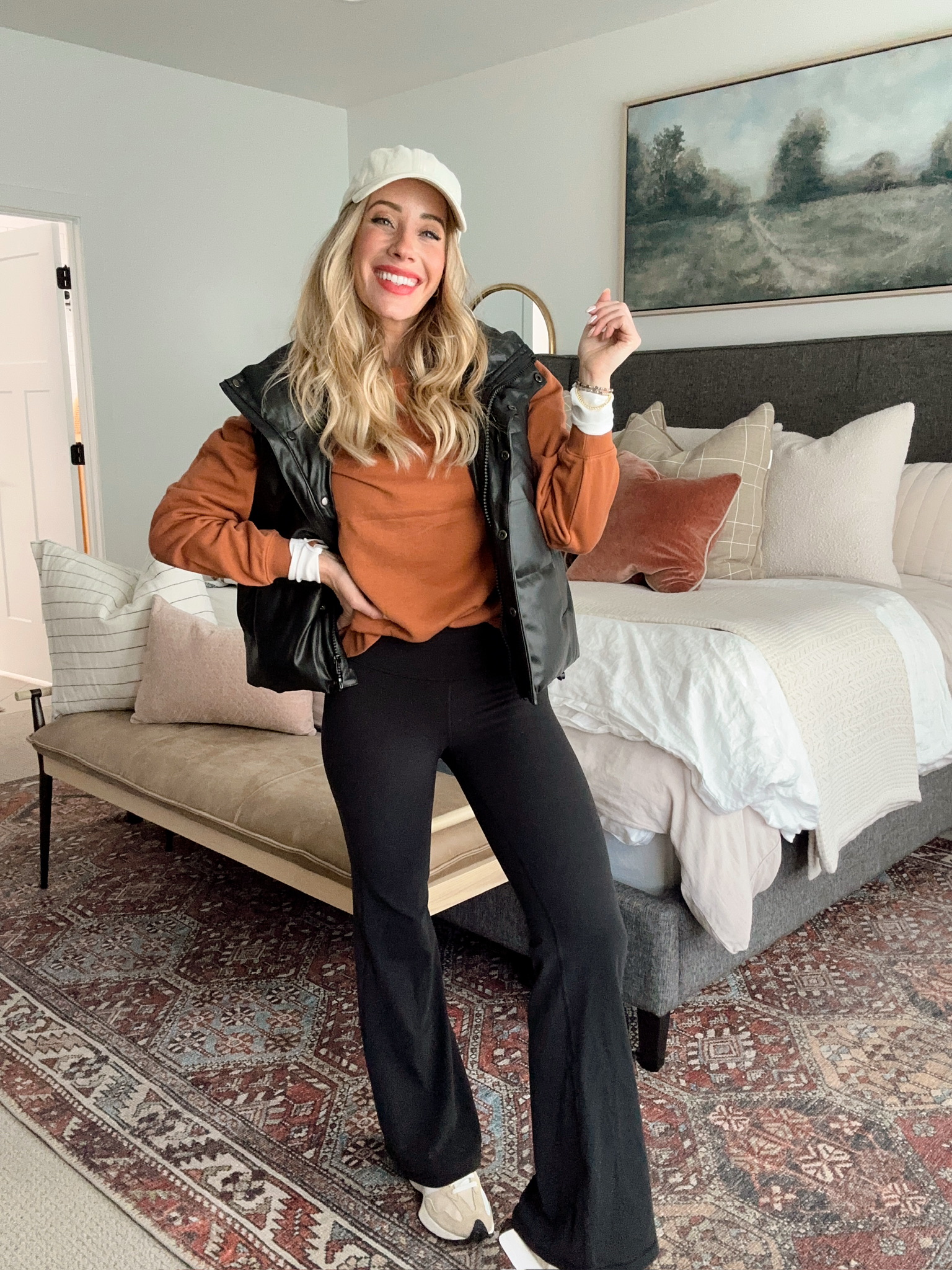 Flared leggings, sweatshirt, sneakers – perfect mom uniform all season long! Can't wait to wear this sweatshirt so many different ways!
SWEATSHIRT / VEST / FLARED LEGGINGS / SNEAKERS / HAT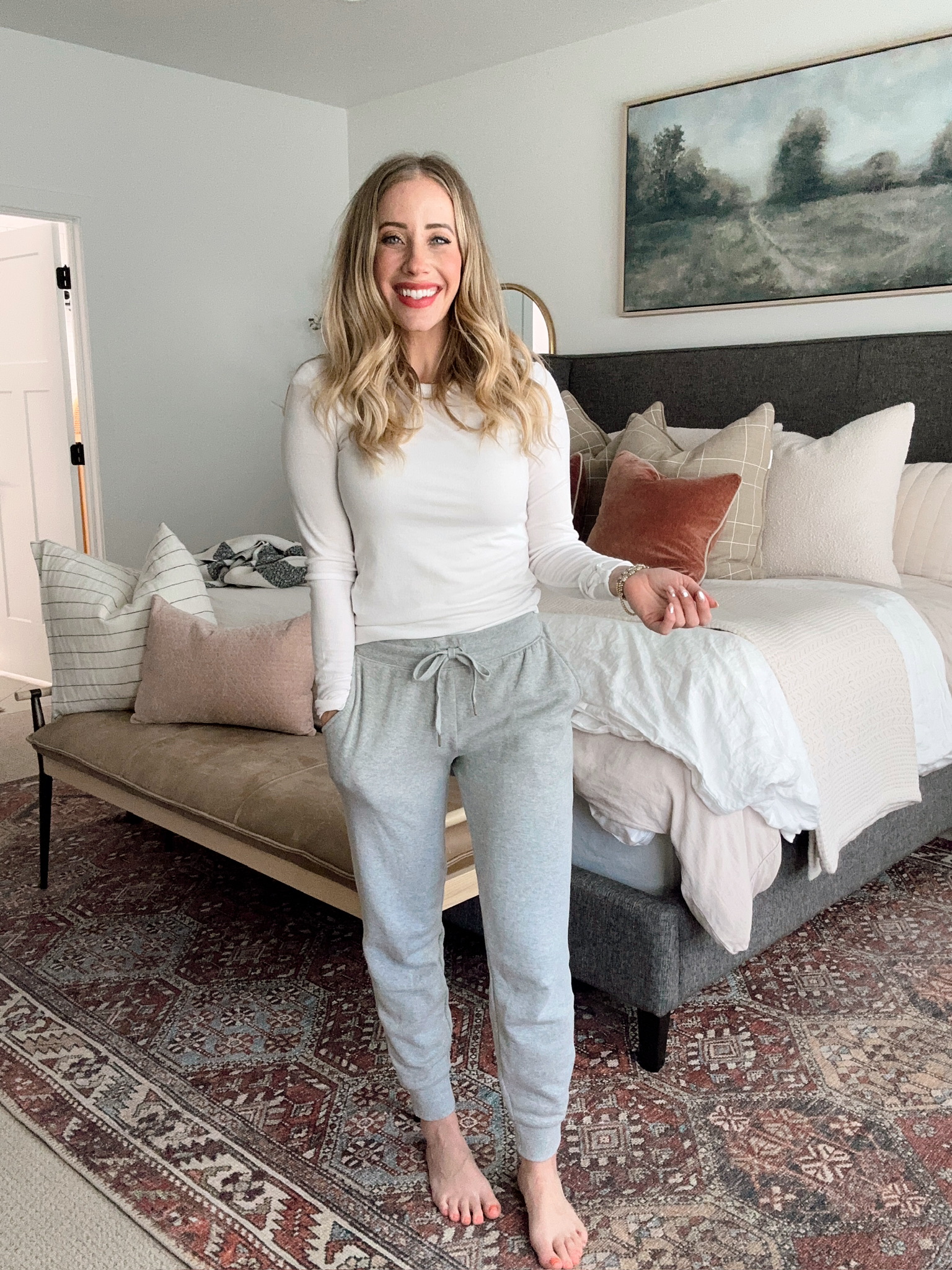 Last but not least, joggers are my favorite winter staple. You can throw a sweatshirt on with them, a cute shirt and a vest, t shirt and denim jacket… the options are endless!
LONG SLEEVE WHITE FITTED SHIRT / GREY JOGGERS (come in other colorways too!)
Hope you enjoyed this Old Navy haul, can't wait to share more outfits with you soon!!
XO, Abby